Your salmon supplier
Our value chain from egg to plate
We focus on each step of the value Chain from breeding to the grocery store. Salmon farming follows the same life cycles that occur in the wild. Eggs are harvested from broodstock fish and grown in fresh water to smolt size. Smolts are entered into sea water to grow to full size, when they are carefully harvested and processed, and shipped to customers worldwide.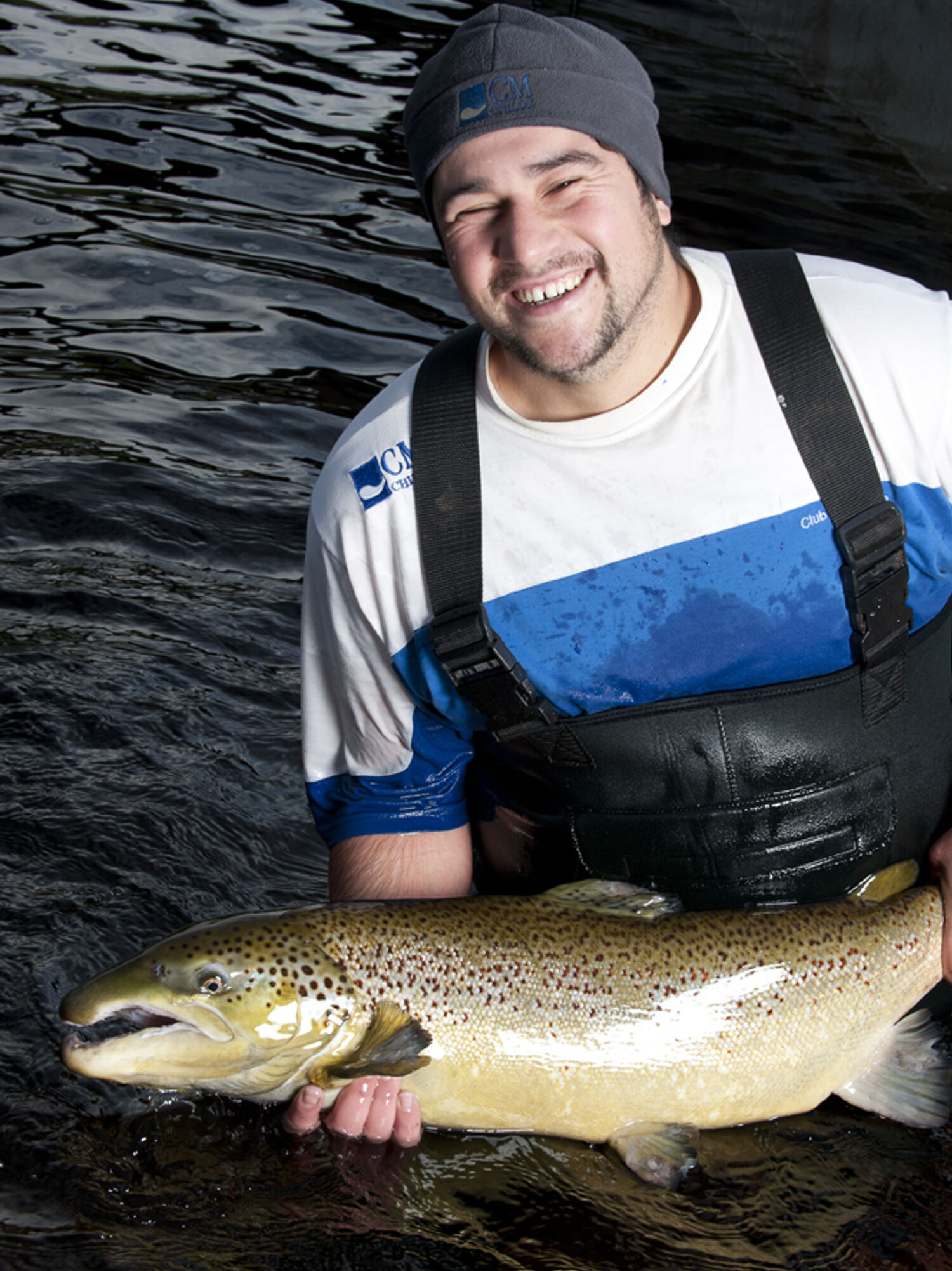 Genetics and brood stock
Broodstock are fish specially selected to be the parents of the next generation of fish. We choose broodstock fish that are best suited for our farming conditions and we select for qualities such as strong fish health, fast growth and low early maturation. The best performing fish are chosen as broodstock.
Read more
Early rearing in fresh water
Salmon spend the first part of their life in fresh water. The eggs are reared in trays which simulate the creek beds where salmon lay their eggs in the rivers. After hatching, the fish lives in tanks on land.
Read more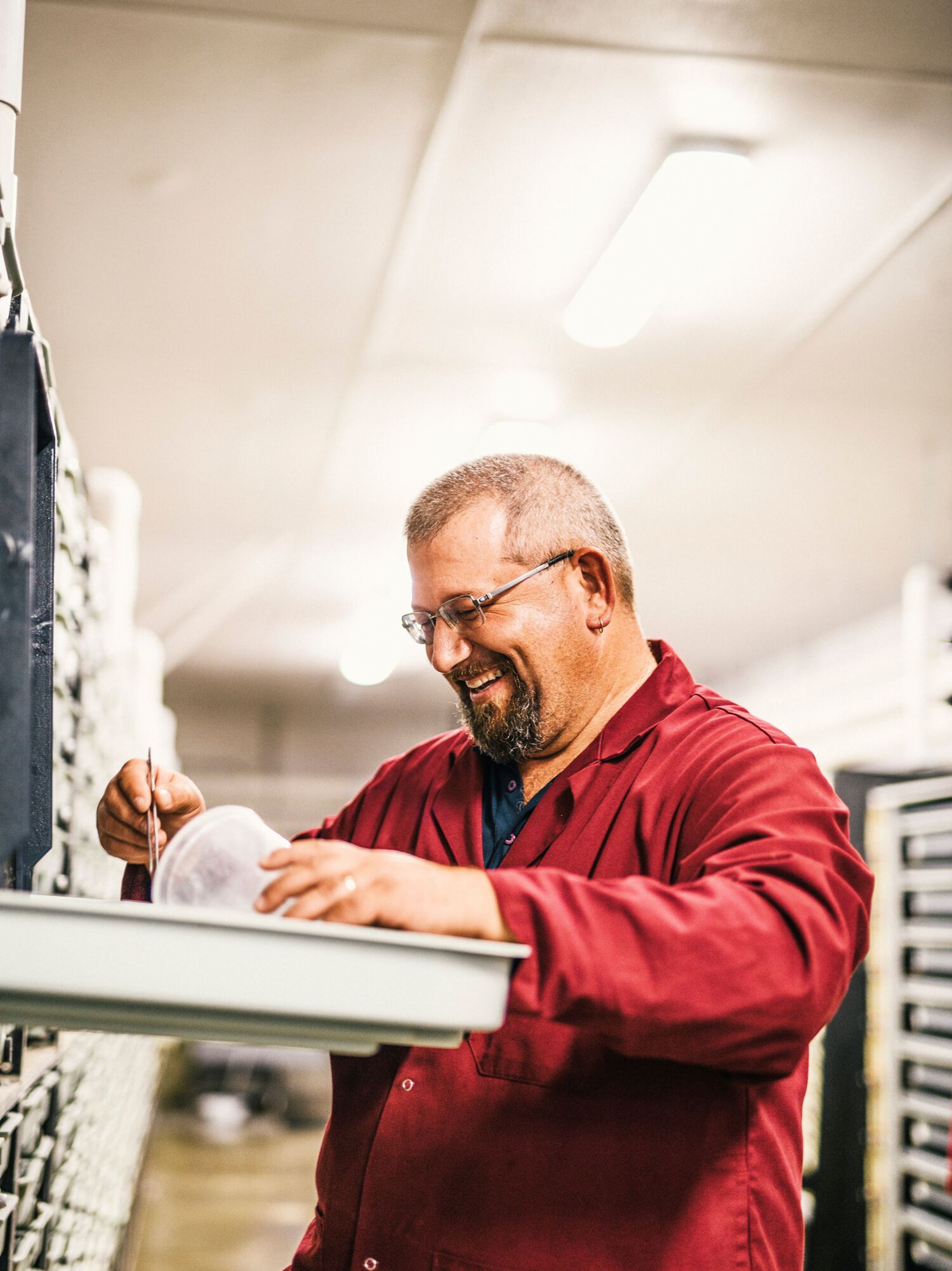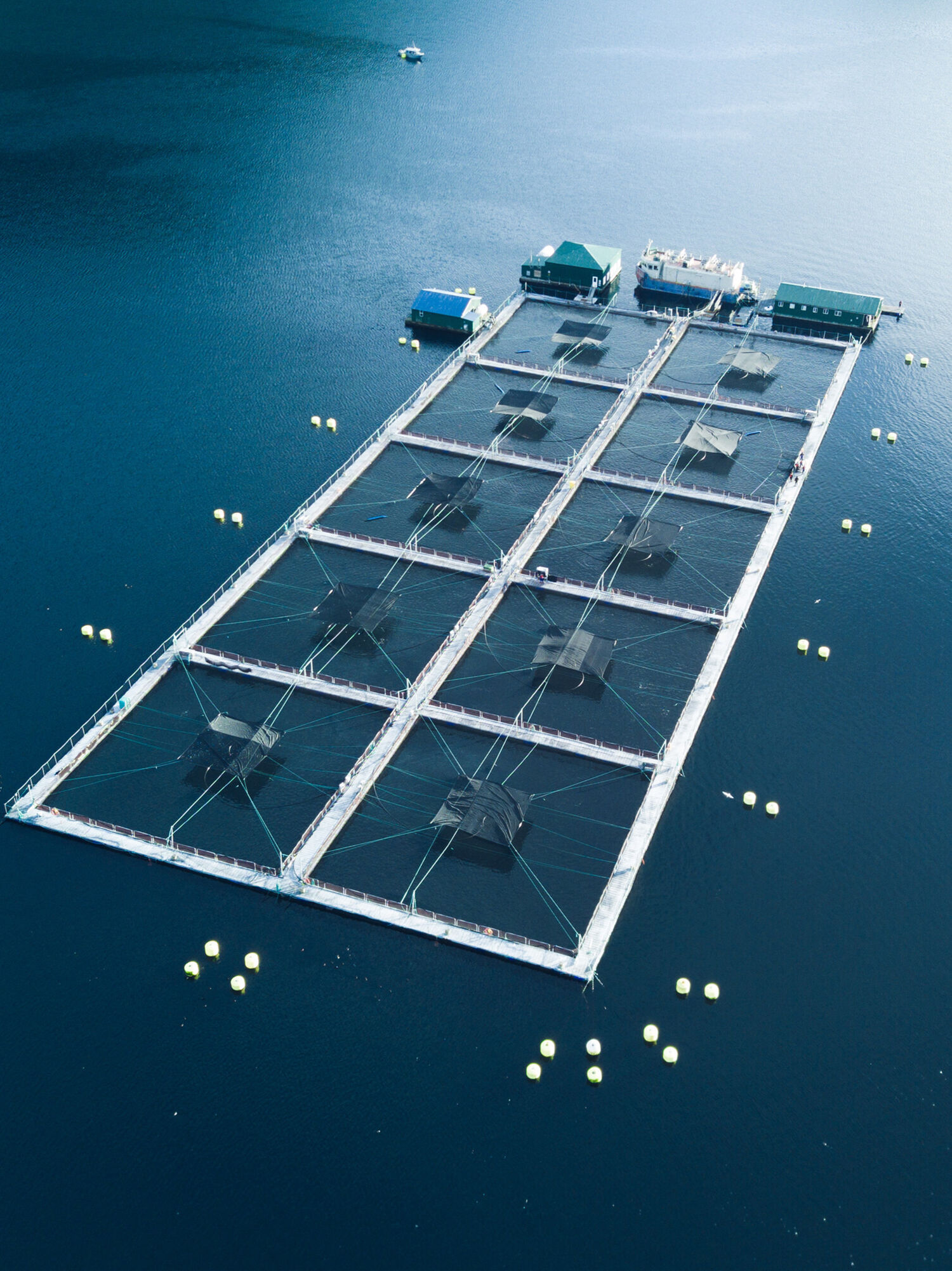 Growth in sea water
After spending half their life in fresh water, the salmon spend the rest of their lives (18-24 months) in net pens which are securely anchored.
Read more
Harvest and Processing
The harvest process is quick and it takes only hours from the time the fish are harvested until they are on their way to the customer.
Read more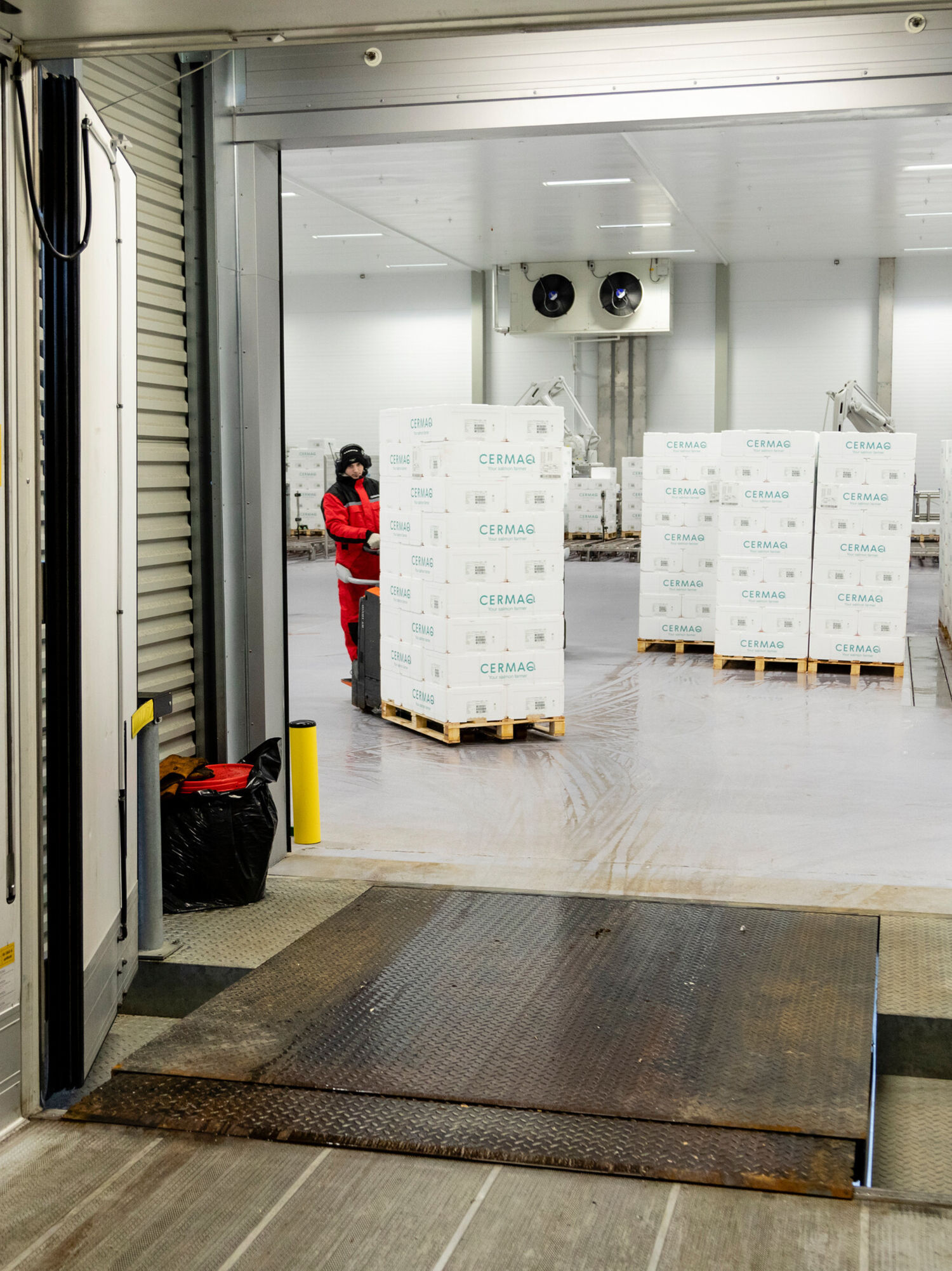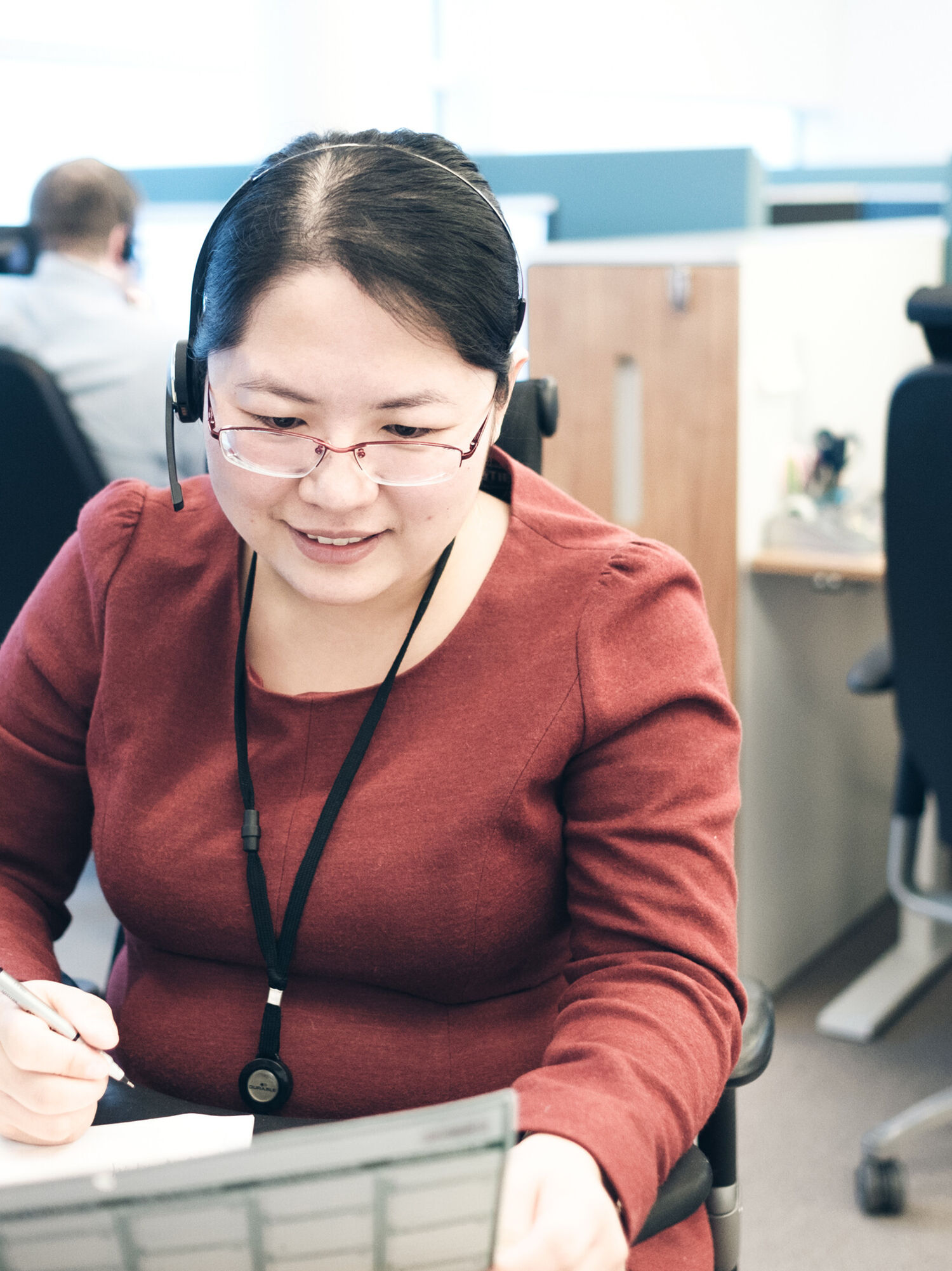 Sales and logistics
Our sales offices supply salmon to more than 70 countries. Reaching the customers and consumer is the last step of our value chain.
When working with perishable food, it is crucial to ensure the shortest delivery time possible to the market. Fresh salmon is transported either by road, railroad or air.
From the time the fish is harvested until it reaches the consumer takes only a couple of days. Frozen fish do not require the same urgency.