Value Chain
Sea water production
The location of sites follows strict governmental regulation and is based on favourable environmental conditions. Depending on the location, the farmers may also live on site during their working shift. The shape and size of pens vary between regions.
The location criteria, include ocean energy (waves), tidal currents, depth, wild salmon and other marine life's habitats and migration routes as well as proximity to environmentally sensitive areas.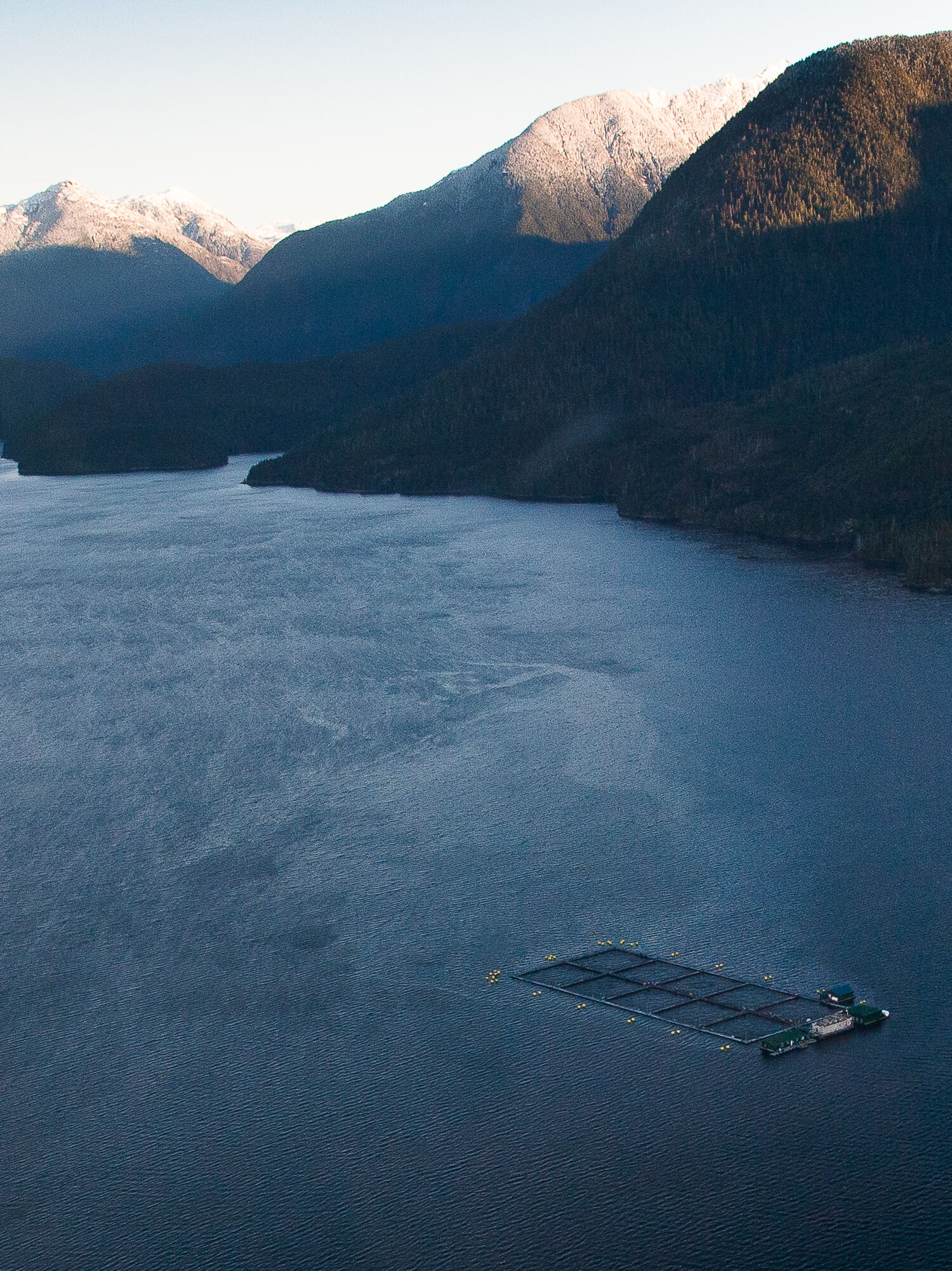 The production cycle
Production in sea water lasts from 1-2 years depending on the size of the smolts and their growth rate.
Growth is heavily impacted by sea water temperature, feeding level and health conditions. The optimal temperature for Atlantic salmon is around 14 °C, but the seasonal sea temperature where we farm ranges between 1 - 20.

Normally we harvest the fish when it has a live weight between 5-6 kg. This gives a yield of 4-5 kg.
More salt than salmon in a pen
The fish are fed according to appetite and the farmers monitor feeding carefully to avoid any wastage. Growth, water quality and fish health status are checked continuously.
At harvest, at their largest size, the fish have plenty of room, taking up 2.5 % of the pen volume. There is more salt than salmon in an net pen in the ocean.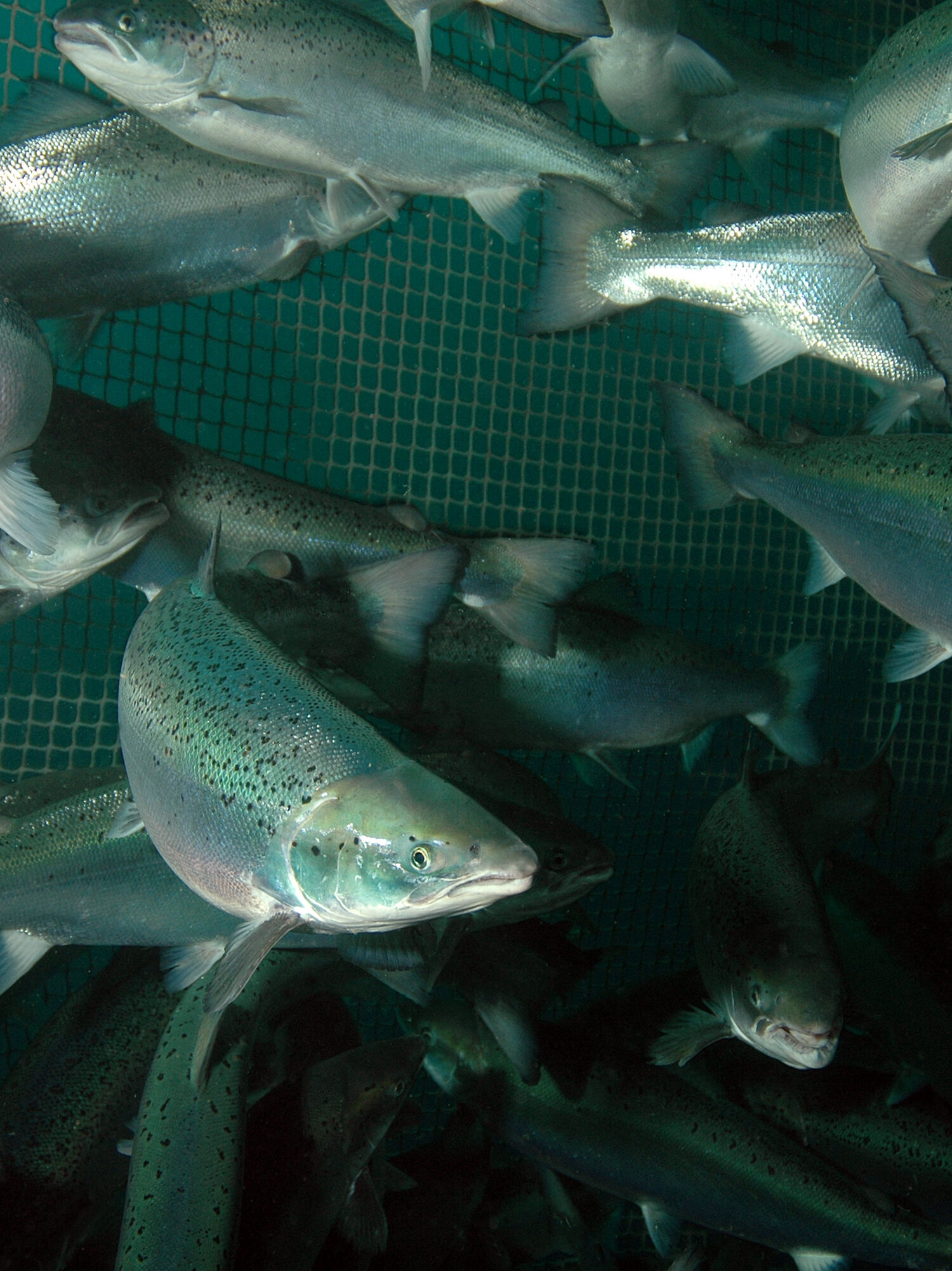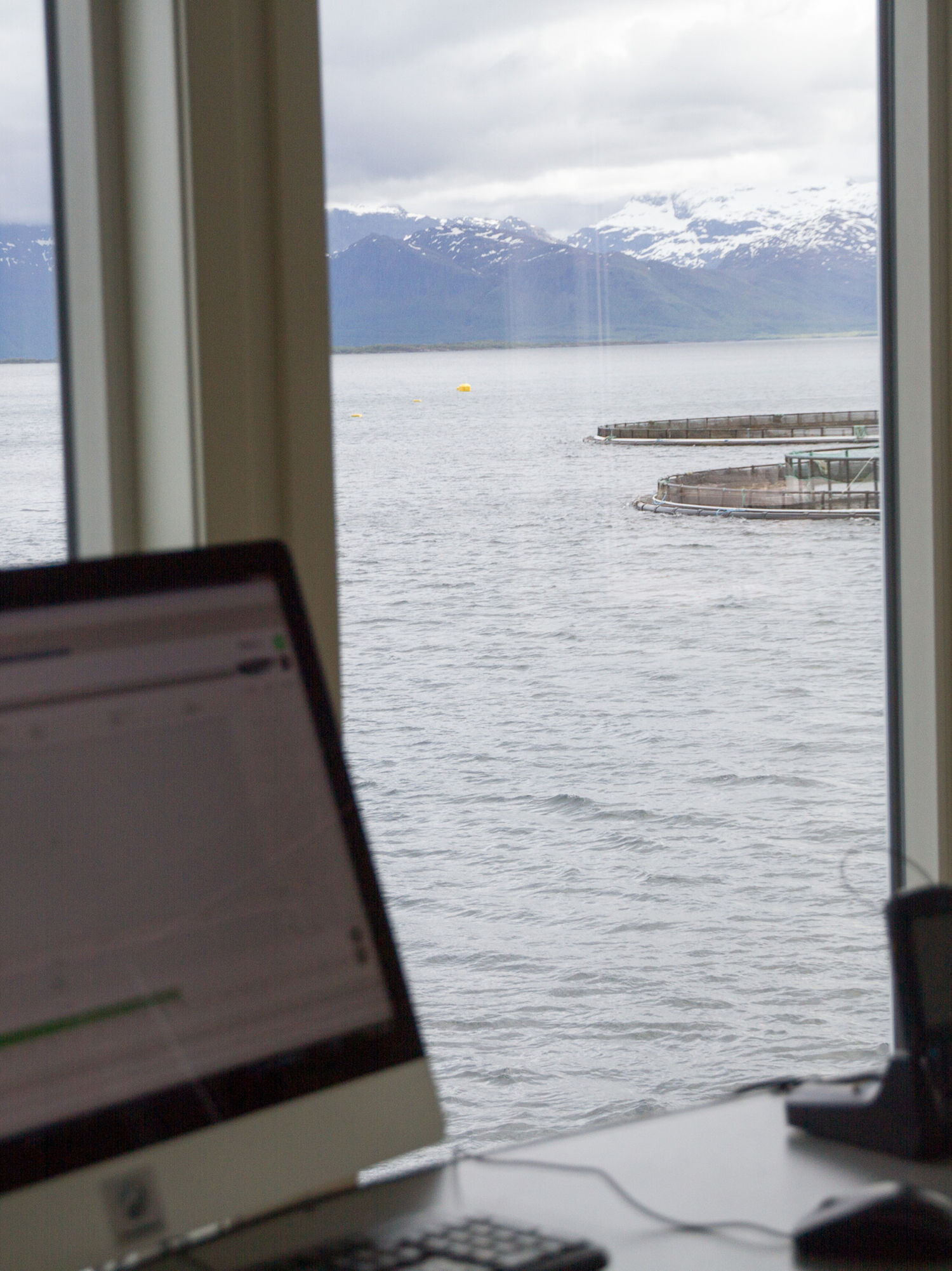 Monitoring the fish 24/7
The nets are inspected by divers and also by ROVs to ensure that there are no holes, and the nets are of course checked if there are reasons for concern.
Sea lice levels are normally checked every week. A sample of fish are selected according to regulations and sea lice are counted. The stage of development for each louse is assessed.
Feed
The quality of the feed is important for the quality of the salmon. Cermaq has strict requirements for the quality and composition of the feed, and works closely with our feed suppliers.
The feed suppliers have improved the feed in many ways, e.g. by using more trimmings as raw materials and consequently reduced the dependency on forage fisheries.