Careers
Training and careers
At Cermaq, you become part of a meaningful, developing, and diverse workplace with a strong commitment and contribution to the global sustainability agenda. We are proud of the potential of aquaculture as a solution to the world's key sustainability challenges. We offer a wide range of job opportunities, where you will be able to grow and learn in a sustainable and rapidly developing industry.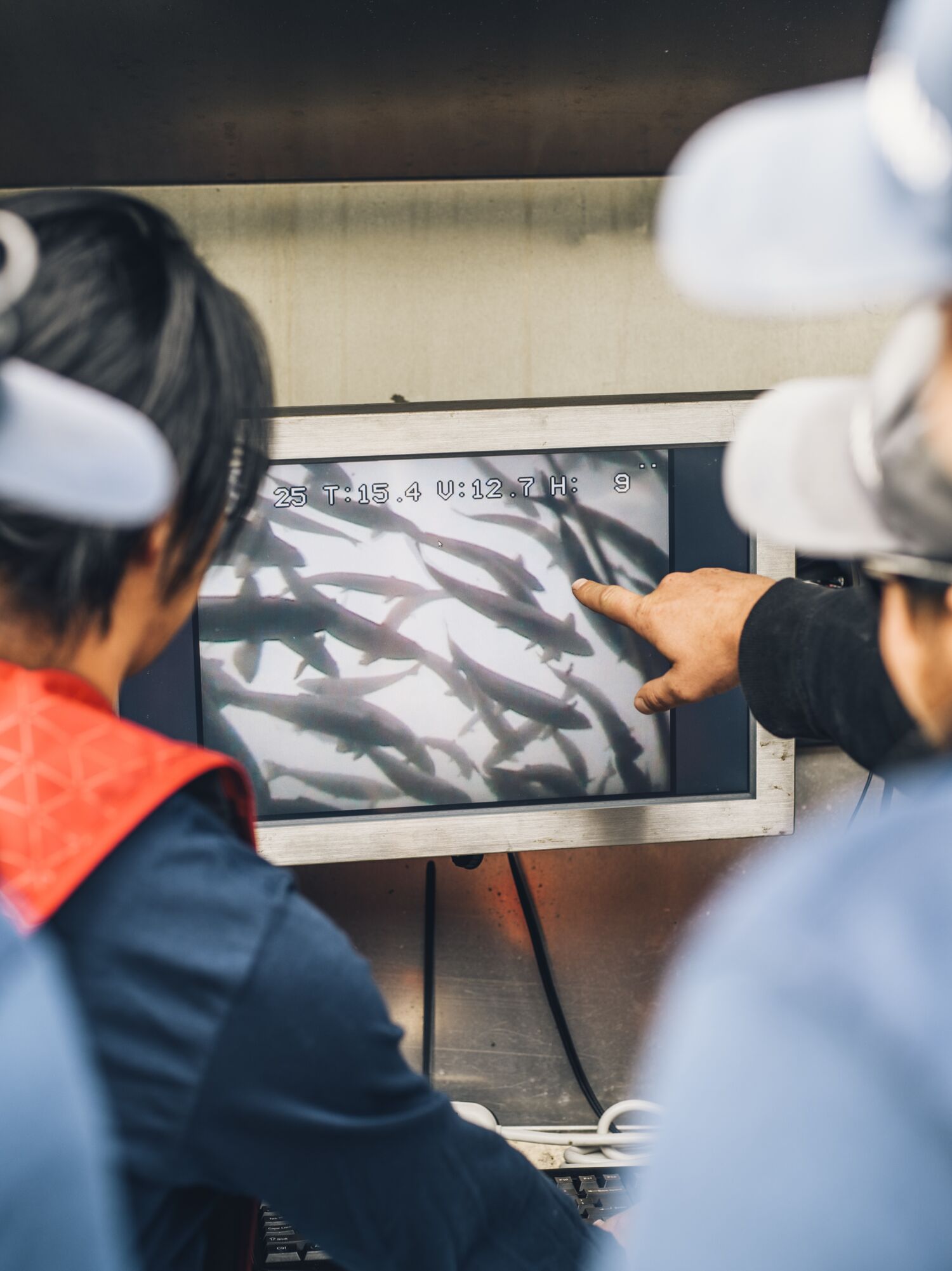 On-boarding Cermaq
From the moment you join Cermaq, we offer a range of orientation and on-boarding activities. We do this to equip you with the knowledge and skills that are important for you to succeed in your role.

A large part of learning and development in Cermaq happens on the job. That means that we are focusing on a learning environment where you gain and share knowledge and experience with your colleagues through practical work and challenges.

Cermaq Academy is our internal training platform, where you find a range of training programs that will help you grow and build your competence base.
Why we work in Cermaq
"Cermaq invests heavily in innovation and development to make our farming operations better. Working with external research institutes, companies, and our operations in Chile, Norway and Canada makes my work days extremely varied. Seeing that I make a difference and that we move forward together is very rewarding."

Harald Takle

Head of Strategy and Seawater Innovation

"In Aquaculture there is a great potential for analytic use of the tremendous amount of data we have in our operations. In Cermaq, I get to develop new innovative solutions which improve our decision making. Better decisions – more sustainable."

Henning Moe Knivsberg

Global Business Intelligence Manager

"In Cermaq, I have had the opportunity to develop, taking on new responsibilities and work on everything that is interesting within finance. Over my many years with Cermaq I have never experienced a dull moment"

Silvia Segnini

Head of Finance

"In Cermaq, I have had the chance to rotate through different areas and countries, learning and contributing to both operational and corporate work, with a focus on finance control. I am proud to be part of a serious, data driven, global company with a strong commitment to produce high quality salmon for the world in a transparent and sustainable way."

Alexis Verdugo Vildosola

Business Analyst

"Cermaq is a dynamic, extremely interesting and rewarding workplace. I appreciate working on the most important fish health challenges together with my dedicated colleagues in Chile, Canada, and Norway. Providing scientific and reliable solutions to ensure good fish health and welfare is very motivating."

Cecilie Isachsen Lie

Fish Health Researcher

"Growing up close to the ocean on the Canary Islands of Spain, sparked my interest in aquaculture. I strongly believe in nutrition, and I am convinced that is one of the key factors that will improve the quality of life of a growing world population. In Cermaq, I get the opportunity to ensure that the feed is climate friendly giving the best performance and welfare for our salmon and therefore, better quality and nutrition for us, the consumers"

Tibiabin Benitez-Santana

Global Feed and Nutrition Manager
Functional areas in Cermaq Group
We are e lean office of around 70 people covering the following functions;
Accounting
Business analyses and planning
Communication
Finance
Human resources
Internal audit
IT
Legal
Purchase
Research and Innvoation
Sale
Strategy
Sustainability