The food we buy in shops is the result of a long and complex supply chain. Nowadays we are experiencing increased uncertainty related to sustainable food production and food security. Cermaq wants to play a leading role in solving these challenges.
by Steven Rafferty, CEO of Cermaq

It is impossible to comment on future food production without reflecting on the situation the world finds itself in after two years of pandemic, and the resulting challenges that have arisen within global food-production and logistics.

The world needs more food
As with most food producers, Cermaq relies on feed products from different continents to rear salmon. Food production and security are more important than ever, but the global environment is under pressure. Many international organizations, with the UN at the forefront, have already concluded that we need to produce 50 percent more food by 2050 to feed the world's population, which will then be nine billion people.

Blue Food Assessment*, a research team of 100 of the world's leading scientists, states that the world's food systems must be changed to meet the UN Sustainable Development Goals."

"More of our food must be produced in the ocean, which constitutes 71% of the planet´s surface. But only seven percent of the world's food comes from the sea.""

–Steven Rafferty, CEO of CERMAQ
The conclusion is that we need to derive more from aquatic animals, plants and algae cultivated and captured in freshwater and marine environments. Thoughtful investments and policies that foster a thriving, regenerative "blue-food" sector could help solve some of the most pressing challenges facing the world today. Cermaq acknowledges these challenges and knows it must play a role in securing food supply at a local, regional, and global level.

Through our commitment to Science Based Targets, we will reduce greenhouse gas emissions by 35 percent in our own value chain by 2030. We will also contribute to viable communities through direct or indirect activities and partnerships. Aquaculture often goes hand in hand with the need for employment and value creation in rural areas. At the same time, we will ensure that people, fish and the local environment at sea and on land are doing well.
Strong business is strong sustainability
As CEO, I am especially concerned with operational sustainability, which means global goals require specific measures across all parts of the value chain whether at the farm, at sea, at the production facility or in transport to our customers.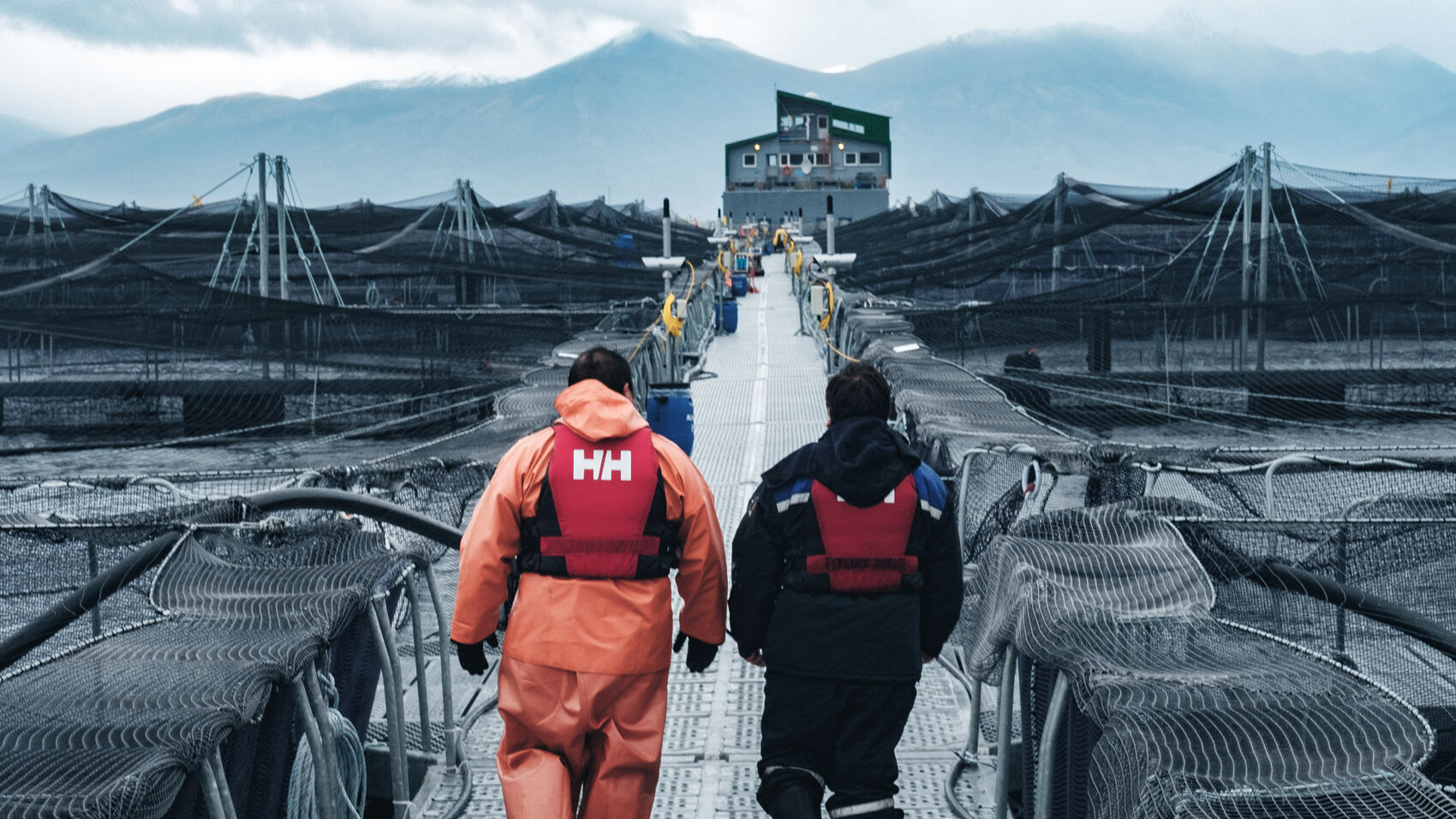 Our 2,800 employees in Chile, Canada and Norway contributed to our strong performance in 2021. Their dedication and Cermaq's knowledge-based approach have been extremely important to our results.

For me sustainability and operational excellence are the same thing.

""Good fish welfare and fish health, use of new technology, less use of medicines, better quality, all lead to good results. These are essential for the legitimacy of farming; it is in all our interest to maintaining a thriving and clean ocean.""

–Steven Rafferty, CEO of Cermaq
I acknowledge that we have room for improvement. In the future, we need to minimise fish escapes, and we must take even better care of all life in the sea to reduce our impact on the environment and climate.
Technology and innovation are not only buzz words
Cermaq aims to improve its operations through measures such as more individual-based farming as iFarm, more climate-friendly feed types produced locally, closed-pen farming, more electrification, more recycling, less waste, and more environmentally friendly transport.

We will also enable others to exploit the positive ripple effects of farming as we do in Norway and Chile with co-production of algae and mussels. Residuals bioproducts can feed into circular value chains. All this requires close cooperation with other companies, politicians, and government authorities.
Dimensions such as food production, health, social development, and value creation are also important sustainability indicators when assessing an industry's overall footprint. Advances in aquaculture over the past 30 years make me optimistic that salmon farming has an important role to play, well beyond the fact that it produces good financial results.

""We aim to deliver for our customers but are equally committed to contributing to society in general.""

–Steven Rafferty, CEO of Cermaq
In Norway, the social accounts for 2021 show that our 550-employee business added value equating to 4bn NOK, and created 2,200 jobs outside the company in Nordland and Finnmark. We see similar effects in Chile and Canada. In Canada, for example, we have developed a strong collaboration with First Nations communities. We are partners where we create jobs and viable communities that otherwise offer few employment opportunities.
Salmon - a healthy building block
Being more specific – our salmon – brings health benefits to both society, climate, and people. Salmon is an easily digestible source of protein. It is rich in omega-3 fatty acids, proteins, fat-soluble vitamins, such as vitamin D, selenium, vitamin B12, vitamin A, iodine and antioxidants.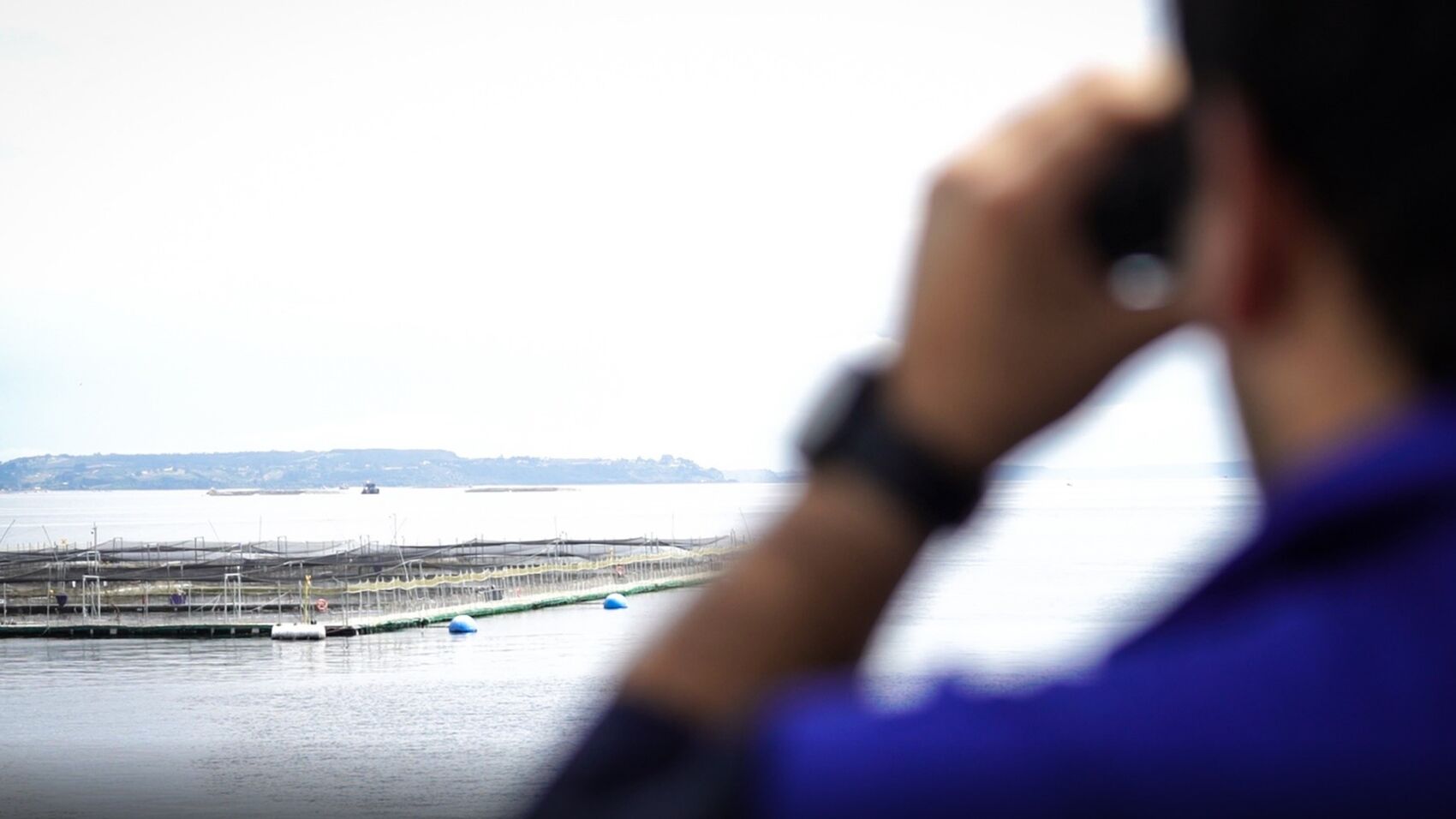 We need to take more care of nature than ever before. That's why it is a promise for me and my 2,800 colleagues in Chile, Canada, and Norway to be good guardians of our farming areas and to keep them in the same or even better condition than today.
Thanks you!
*Blue Food Assessment:
The Blue Food Assessment is an international initiative that brings together over 100 scientists from more than 25 institutions around the world. The Stockholm Resilience Centre at Stockholm University, and Stanford University's Center for Ocean Solutions and Center for Food Security and the Environment, are lead science partners. EAT is the lead impact partner.