In the next few years, we really need to see a major transition to more sustainable food production. Maxed out resources on land will not be able to provide sufficient food to feed a growing population in a sustainable manner, especially on the protein side.
"We know that the ocean needs to be used more and in a smarter way. All parts of the food chain can partly be replaced by ocean production"

–Erik Giercksky
Erik & Steven
Left: Erik Giercksky heads the Global Ocean Coalition in the UN Global Compact, which is the UN´s global platform for business.
Right: Steven Rafferty is CEO of Cermaq with 30 years´ international experience in the aquaculture industry
Scarce resources on land will not be able to provide sufficient food to feed a growing population in a sustainable manner, especially on the protein side. We know that the ocean needs to be used more and in a smarter way. All parts of the food chain can partly be replaced by ocean production," Giercksky says.

In a meeting with Steven Rafferty, the new CEO of Cermaq, one of the world's largest salmon-farming companies, Giercksky discusses how aquaculture can improve food security. Not surprisingly, both leaders agree on the need for a large increase in production:

"Seafood farming is a great way to provide sustainable protein. The industry is trying to sort out some of the challenges linked to reducing environmental impact and more sustainable production while also increasing production. It´s fascinating to see how technology, smart operations and global collaboration are now moving in the same direction, says Giercksky.
Rafferty also emphasises the need for a more transparent ocean industry. The salmon- farming sector should acknowledge its challenges in the open, he says.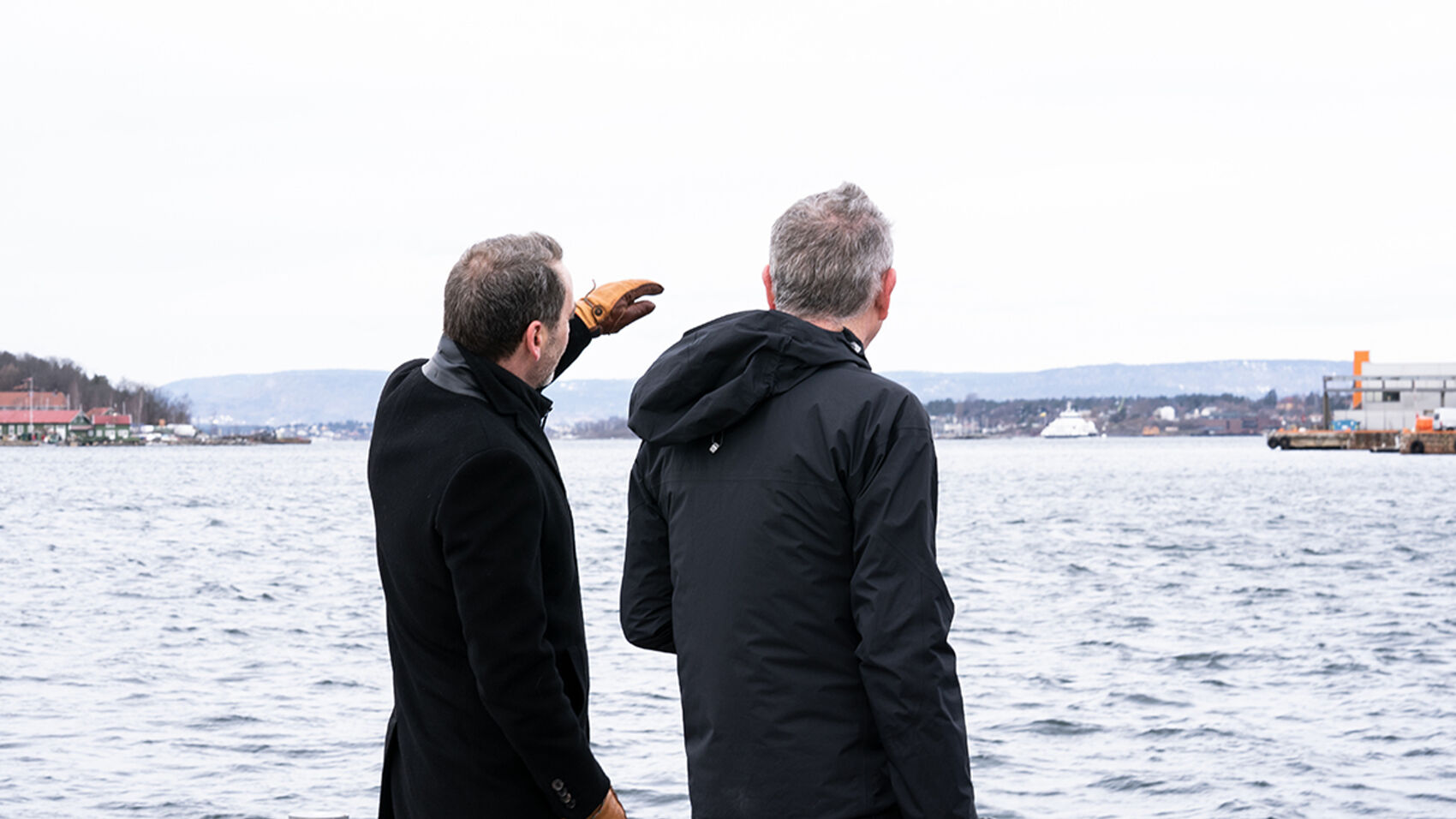 "We cannot have things like escapes. We need to increase the survival rate of the salmon and reduce carbon emissions"

–Steven Rafferty
We must also provide information to all stakeholders, from consumers to the industry at large, so they will understand what we're doing. As an industry leader, Cermaq must be at the forefront of innovation and research to further develop farming in the best interests of nature. We need to cooperate with the authorities and be conscious of what critics say to us. Using the sea, we are responsible for the environment and it's in our best interests to protect the environment in a sustainable way."
Large-scale research and development
Rafferty started in the industry 30 years ago, and there has been great progress on many fronts in a short period of time, he says.
"During the last five to ten years, we have made huge improvements. We are using new technologies, artificial intelligence, big data, and other innovations to get more information so we can constantly improve animal husbandry. Cermaq has a concept called iFarm, which uses artificial intelligence to identify the health issues of each individual salmon. The system can discover things like diseases or sea lice," Rafferty says.
To feed a growing population, humanity needs a 50 per cent increase in food production by 2050. Farmland use is at almost 100 per cent—but we can use the sea to produce more food. Two thirds of the world is ocean, but we are only using 5 per cent of it for food production. Calculations suggest that less than 5 per cent of proteins come from the ocean. The world obviously has a huge challenge with this imbalance – so what do we do?
"Today with the war in Ukraine, but also with the pandemic, we see increasing concerns about food security within every government and at an international level in the UN"

–Erik Giercksky
Fisheries and fish-farming can be a part of that solution. But it takes time to develop advanced fish farming as Cermaq is doing. A further consideration is how we can produce more as well as securing this supply for the long term.
Salmon farming alone cannot fill the gap in the world's food-production needs by 2050, but it can contribute significantly with better and more sustainable feed for fish, and new aquaculture technology to increase food security.

"Food security is the number-one concern for me. Supplying healthy food must be safe, so all the ingredients going into the salmon must be safe. We're lucky to produce healthy proteins that have a low carbon footprint. Salmon has a conversion ratio of almost 1:1, which means a fish produces a kilo of meat from around a kilo of feed. It's an opportunity for people to eat healthy proteins produced in stable environments, Rafferty says.

Giercksky thinks sea farming may be an important contribution to dimensions that are vital for our common future.
"I certainly see a growth in the ocean-food industries. I mean, there is a limit to wild catch both of fish and other seafood. But what we're seeing now is a new appetite for sustainable plant-based farming in aquaculture, and also high-end industrial sound farming."

–Erik Giercksky
These seafood industries will also create worldwide job opportunities, he says.

"We'll see growth all over the world, not only in the cold fjords in the north or in the very south. That is a very good thing. Hopefully, it can take some of the pressure off land-based activities that are more harmful to the climate and the environment."
UN and Cermaq see the need for improvement
Rafferty emphasises farmed salmon´s minor impact on scarce resources.

"Salmon use almost no freshwater. We also make sure that all our raw materials are certified, and we don´t use products originating from slave labor. The future for salmon farming is bright, we have all the elements in place to make this a healthy future," Rafferty says.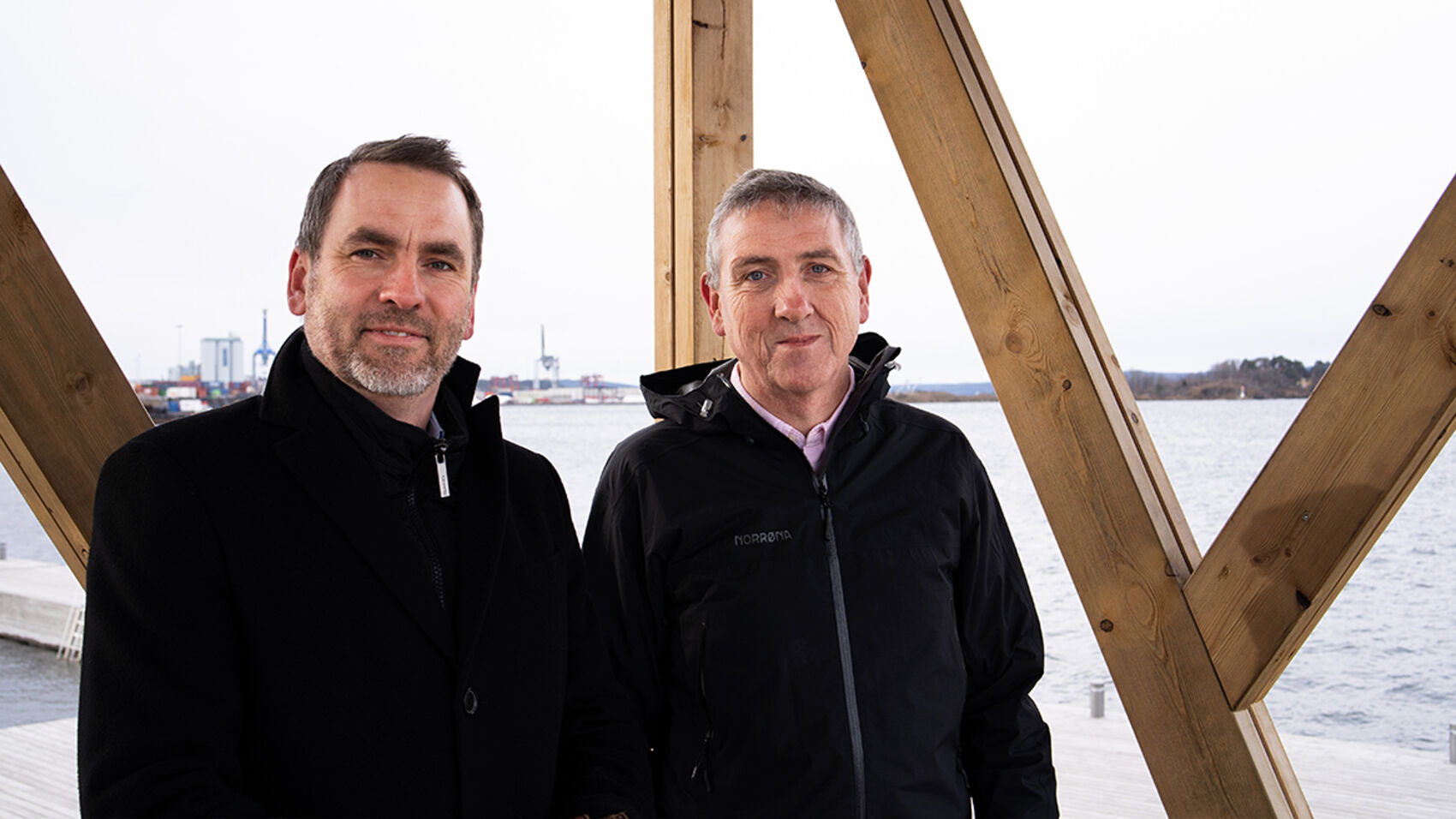 He proposes more cooperation on a pan-global level, and to raise the strategic perspective from 5-10 years ahead to 30 years.

"All stakeholders should work together and look for common solutions to grow the industry in a sustainable way. If we succeed, we can also make seafood more accessible to countries that don't have the ability to eat it today."

Giercksky agrees:

"On a global scale the private sector is becoming more transparent. The industry must continue to show its commitment and take part in discussions that deliver on consumer expectations and government regulations. We must make sure the growth is science-based and sustainable, down to the very practical details like pricing of carbon emissions, lice, and transport and so forth. It's possible to get it right," he says.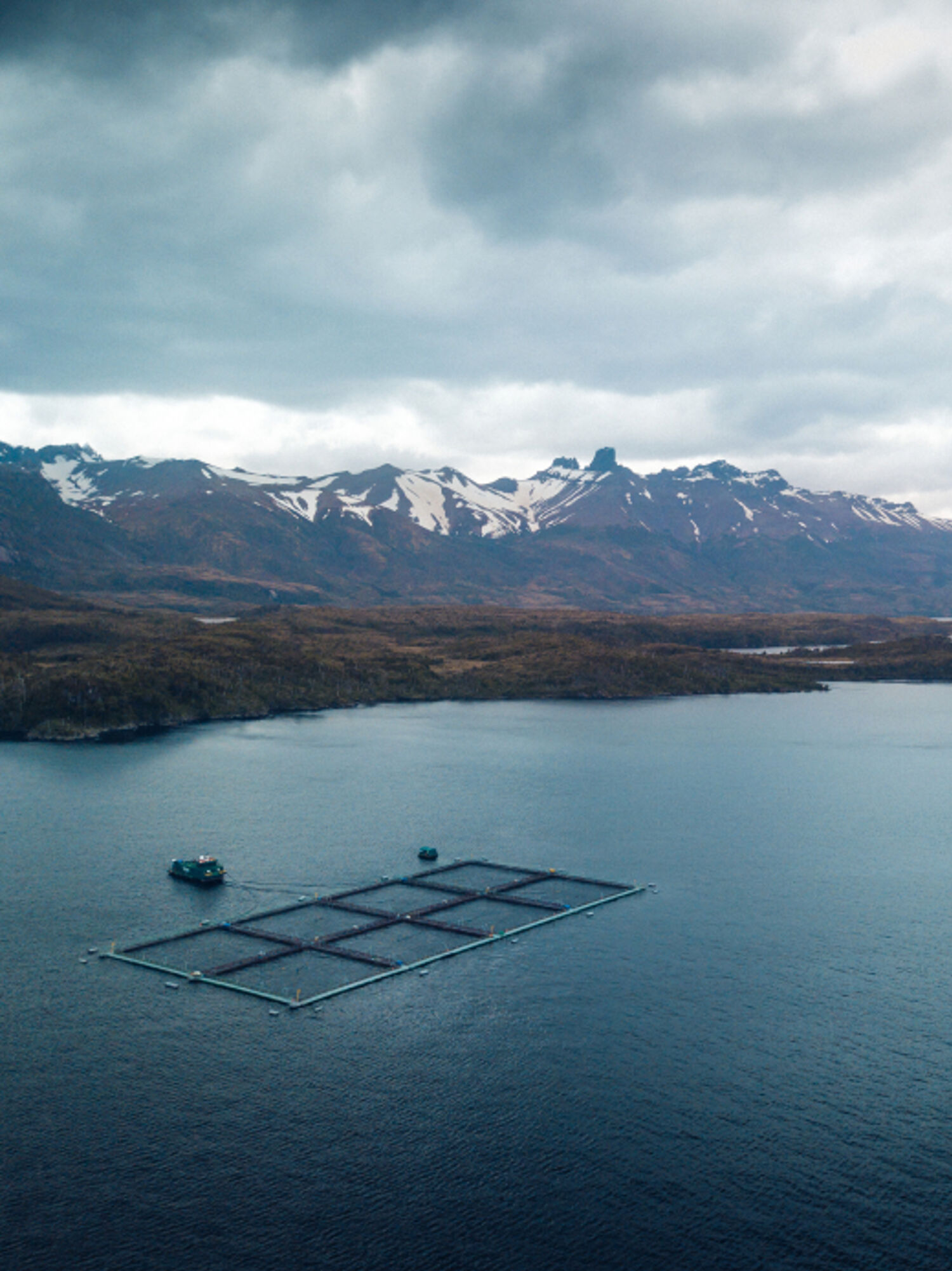 The Cermaq Standard
The more we acknowledge that everything is connected, and that you can't have profitability without good fish welfare and sustainability, the more the industry will aim to improve areas of operation