GSI ANNOUNCES TENDER
Members of Global Salmon Initiative announce tender for novel oil sources rich in Omega-3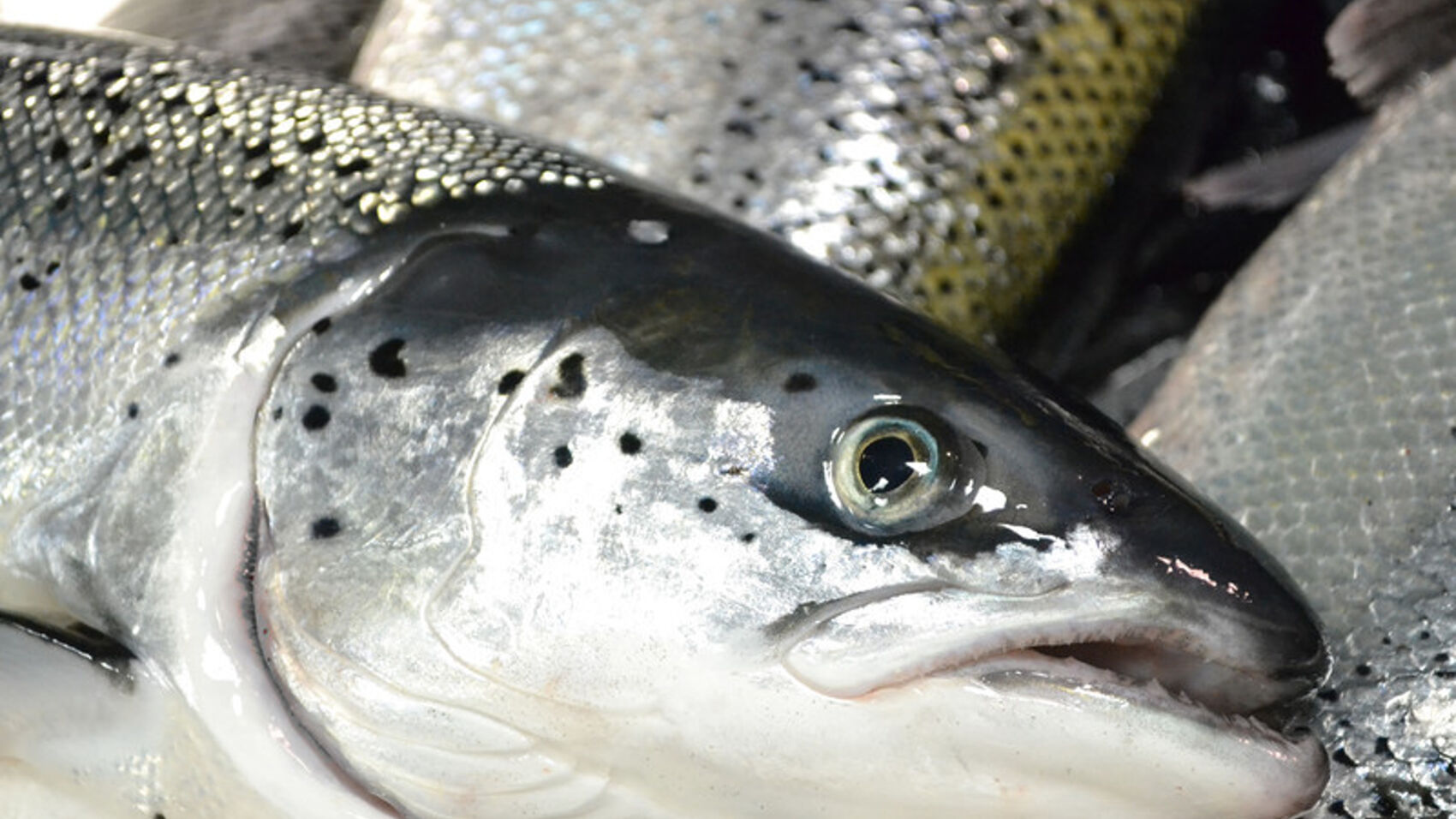 The GSI demonstrates its commitment to finding sustainable solutions to support the long-term future of the farmed salmon industry
At today's AquaNor 2015 conference in Norway, participating members of the Global Salmon Initiative (GSI), in partnership with their industry feed company associates, announced the launch of an innovative global tender. The pioneering tender invites organizations interested to develop novel oils high in Omega-3 for fish farming, to share their proposals to supply participating GSI members with a minimum of 25,000 tons of novel oil annually for a minimum of two years. These additional resources will significantly increase the availability of Omega-3 rich oils, and support the sustainable use of marine oils in fish feed.
"By working together to resolve industry-wide issues, the GSI is demonstrating how collaboration can lead to innovative solutions. We are pleased to see the GSI members working proactively in the search for resources needed to ensure a sustainable future for the industry and to provide sustainable sources of protein," said Doris Soto, Senior Aquaculture Officer at the Food and Agriculture Organization of the United Nations.
The farmed salmon industry uses approximately 350,000 tons of fish oil each year, and this is expected to grow by approximately 5% each year, in line with industry growth. Today's announcement comes as part of the GSI's continued dedication toward improving the sustainability of the farmed salmon industry, and their strong commitment to securing the long-term future of the industry.
"Ensuring a long-term supply of our feed resources has always been a key focus for the GSI, and through this commitment to new novel oils, instead of waiting for the market to act, we hope to accelerate the development of viable novel oils at a commercial scale to improve the long-term stability of our supply chain." said Alf-Helge Aarskog, CEO of Marine Harvest.
"We know there are exciting developments in terms of alternative resourcing for fish oils, and through our partnership project we hope to understand and assess the real potential and environmental benefits of using such novel oils, and hopefully identify a supplier of novel oils to meet the requirements of our industry." said Einar Wathne, CEO of EWOS.
The tender is open to any organization that is able to supply novel oil resources and meet the requirements stated in the tender document. The deadline for proposal submission is October 31, 2015; after this date, the participating members of the GSI will review and assess all proposals received, in terms of suitability and viability. The GSI anticipate a decision will be reached by the end of 2015, at which time a further announcement will be made.

If you would like to receive the tender please contact: GSI@axon-com.com
Press contacts