Cermaq at the frontier of progress on the UN Sustainable Development Goals
Whereas the report describes the current situation of our oceans overall as challenging and especially so when it comes to regulating harvesting and end overfishing, illegal, unreported and unregulated fishing, the main focus is how we can meet the targets set by the UN for Life below water.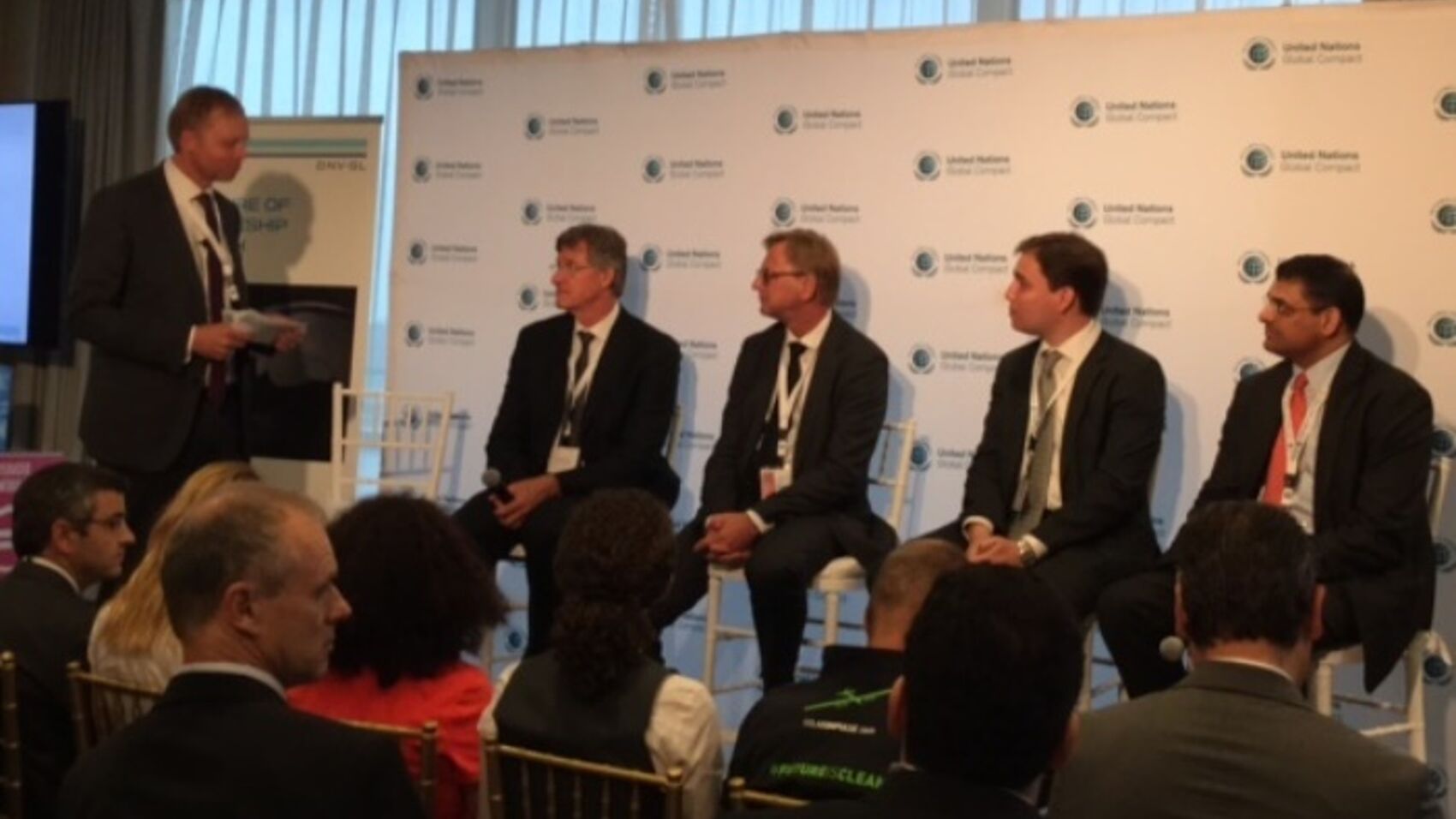 - These are difficult but not insoluble challenges, says Cermaq's CEO, Geir Molvik
Aquaculture is needed to meet the SDGs providing sufficient food for healthy diets while meeting the ambitions on climate change set in Paris.
Replacing meat with seafood in the diet has a strong positive impact on individual health and has also positive impact on the sustainability in our global food production. Farmed salmon has a low carbon footprint compared to meat, and salmon contains healthy protein, marine omega3-fatty acids and important micro nutrients.
- We see a strong demand for salmon now, and are eager to increase our production in a sustainable way. However, aquaculture is much more than salmon farming and the huge resource base in all important aspects of aquaculture we have developed in our industry can offer competence to other areas of aquaculture, underlines Geir Molvik.
As one of the founders of Global Salmon Initiative, Cermaq is engaged both in working with industry partners to address common industry challenges and also working with global partners as FAO on sharing competence and best practices.
- Fish farming is very local, which means it can provide jobs and economic development in the most remote areas in the world. And there is a multiplier effect; each small farm is in many ways a cornerstone business in the local community. So you can have more local protein production, which helps eradicate hunger locally, while creating small businesses, concludes Geir Molvik
Press contacts