Cermaq applies for 13 development licenses for FlexiFarm – closed containment systems with water treatment against infections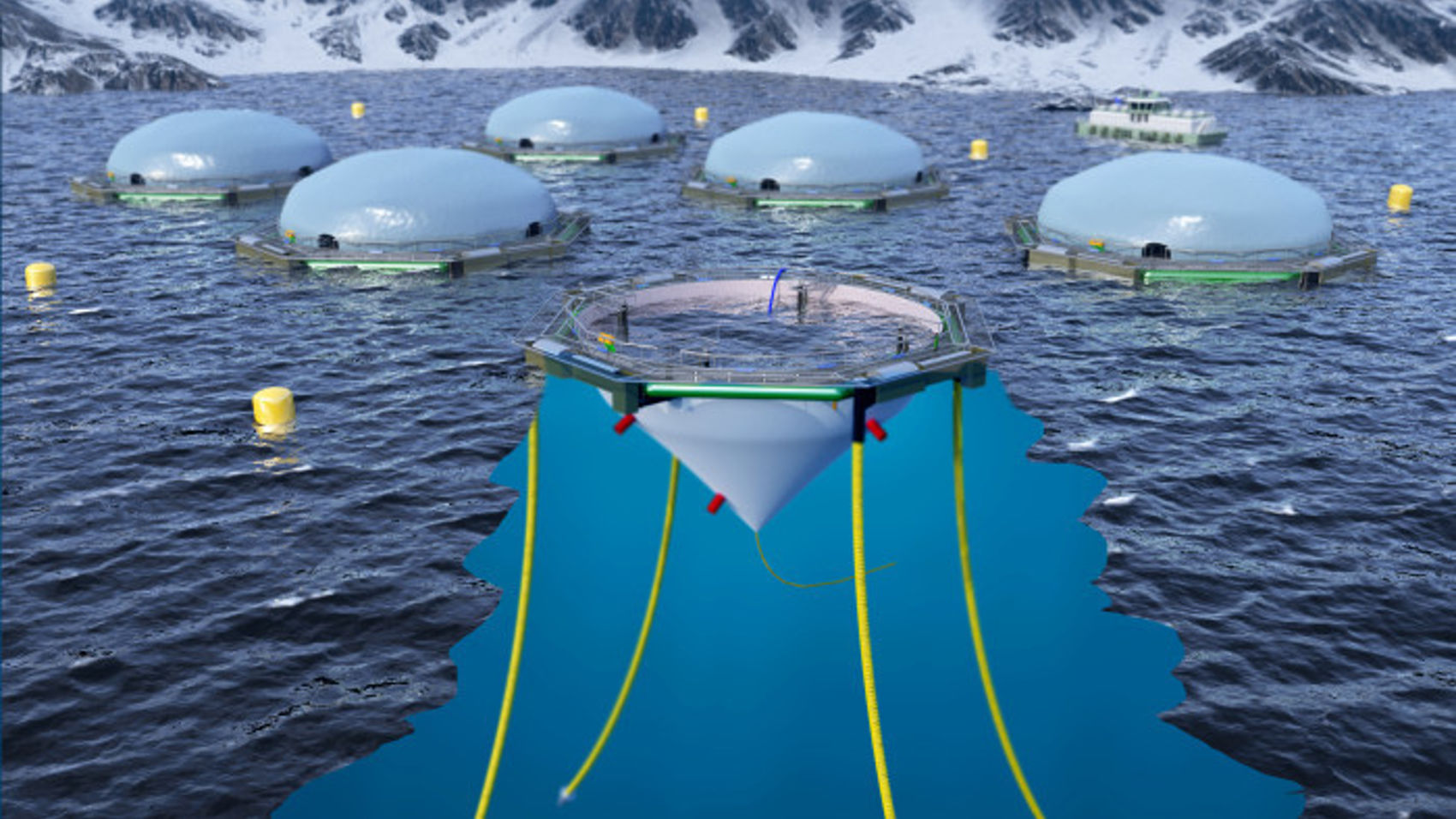 Cermaq aims to be leading in technology development that contributes to sustainable food production. FlexiFarm strengthens the competitive advantages of fish farming in coastal areas and addresses the concerns raised by politicians, authorities, NGOs, our customers, and not at least by the industry itself.
FlexiFarm is a floating closed containment system based on flow-through technology that advances closed containments to a new level. FlexiFarm treats inflow of water for all infections before entering the containment.
The goal for FlexiFarm is to reduce losses in sea production, protect the environment against undesired impacts, increase productivity, and at the same time reduce production costs.
- In Cermaq we focus on innovations that improve sustainable farming on existing location in coastal areas. This approach characterizes this concept as well as the iFarm concept for individualized farming. Cermaq has leading expertise in farming technology and fish health, and has excellent prerequisites for succeeding in these ambitious innovations, says Knut Ellekjær, Managing Director of Cermaq Norway
When developed, FlexiFarm can be used at more than 80 % of the existing sites in Norway, according to the maximum wave heights. Hence, FlexiFarm can strengthen the competitiveness in existing operations and secure future value creation in the coastal areas.
- It is a major goal for the development of FlexiFarm that investment and operation cost will remain low, and that the anticipated effect will ensure that production cost per kg salmon is reduced, says Magnus Stendal, general manager at Botngaard System AS.
Reducing losses in farming
In FlexiFarm, the inflow of water will first be filtered and then treated by UV-light to prevent intake of lice, algae, bacteria, and virus.
- The most severe challenge for Norwegian salmon farming is the losses during production in the sea, which is mainly due to pathogens and treatments against sea lice. By treating the inflow of water for all pathogens and lice we will be able to dramatically reduce the losses of fish. We have succeeded designing a solution which addresses both the biological and environmental challenges in the industry, and which on top will be profitable to implement , says Harald Takle, R&D Technology Manager in Cermaq Group
Prevents escape and lice
FlexiFarm surpasses the level from semi-closed to closed containment. Hence, there will be no lice or infections within the containment and no lice or infections let out from the containment. The wall of tarp will be made of flexible composite which is escape safe and does not need maintenance during the production cycle.
New treatment of discharge
FlexiFarm will have a system to grind and spreadthe sludge to avoid point loads underneath the farming sites. The discharge of organic material can be adapted to the capacity of the area. By grinding the sludge no entire feed pellets will be discharged from the containment.
FlexiFarm will also have the possibility to collect the sludge. The discharge will then pass through a filter where the sludge will be collected and transported to shore for further processing.
FlexiFarm has been developed by Cermaq together with Botngaard System, Xylem and Serge Ferrari as technology Suppliers.
For further information:
Harald Takle, R&D Manager Farming Technology Cermaq Group, mobil +47 911 19 945
Knut Ellekjær, Managing Director Cermaq Norway, mobil +47 928 99 604
Cermaq is one of the world's leading companies in farming of salmon and trout, with operations in Norway, Chile and Canada. Cermaq is a fully owned subsidiary of Mitsubishi Corporation with head office in Oslo, Norway.
Press contacts