Aquaculture will play a key role in transforming our food system
Aquaculture is at the center to achieve the Sustainable Development Goals. Being a protein source with little CO2 footprint and little need for fresh water, aquaculture is needed to transform the food system.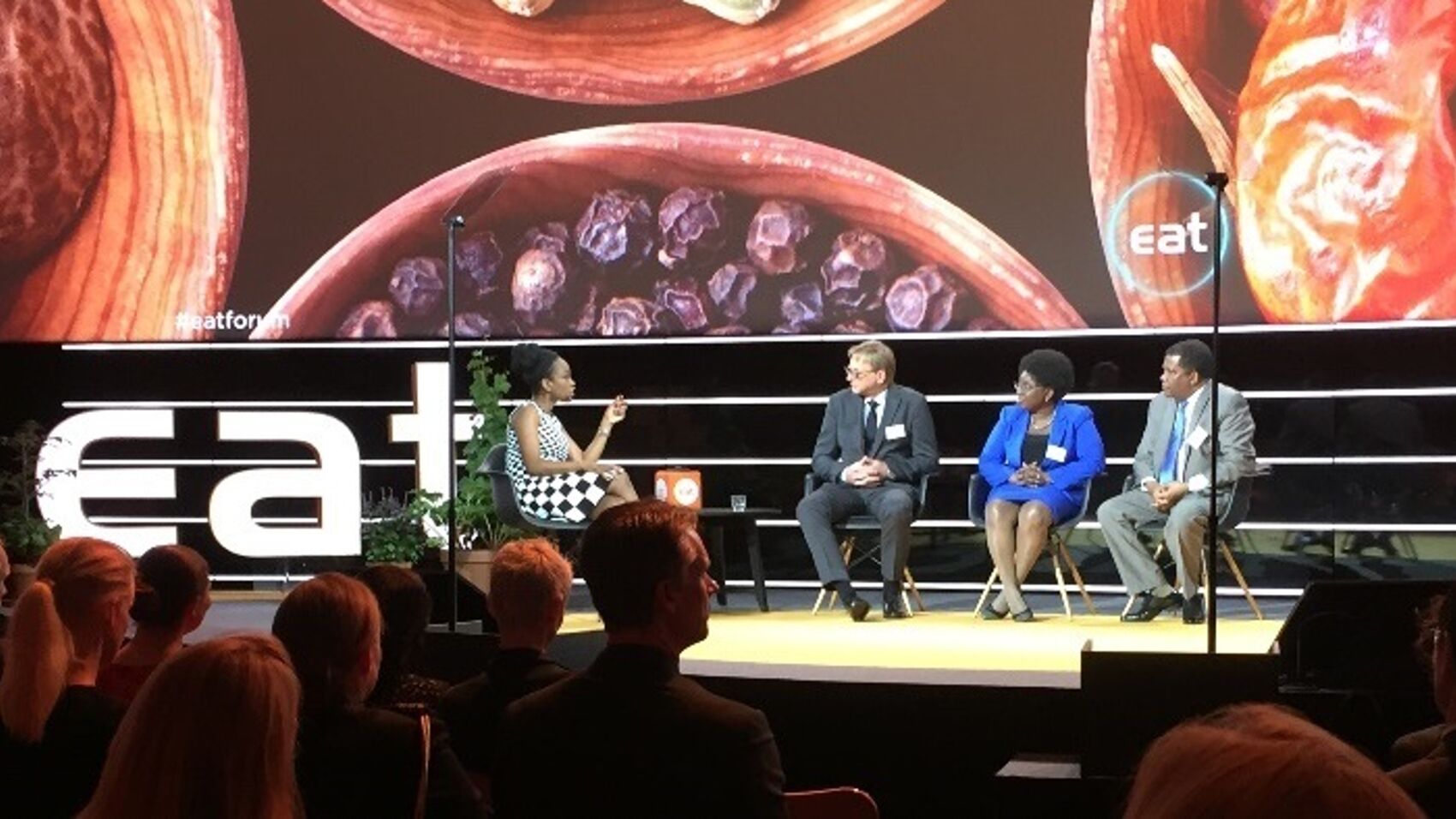 "Aquaculture is the source of animal protein with the lowest carbon footprint, and this fact tells us that aquaculture must be a key part of the future food system", said Cermaq's CEO Geir Molvik in the panel Food can fix it at EAT Forum today.
Cermaq is a partner to EAT and has integrated the UN Sustainable Development Goals (SDGs) into its strategy. The company also works in partnerships recognizing that we can achieve more when we work together with partners. Cermaq's business partnerships cover three dimensions (1) the salmon farming industry including customers and suppliers, (2) the seafood industry which includes the fishing industry, and (3) the wider food sector.
"It is also a huge market opportunity – for all seafood, and that is very encouraging. We need to do things right, it will make our businesses succeed but it's also necessary for achieving the SDGs", continues Geir Molvik.
We will all be heavily impacted if we do not reach the SDGs. Aquaculture is already directly impacted by the effects of global warming – increasing sea temperatures impact our fish and the waters they live in.
"As industry leaders in the food industry we must look ahead to find the solutions for producing sufficient healthy food in a sustainable way for the future. There are clearly business opportunities here" concludes Geir Molvik.
Press contacts