3 doctoral degrees in Cermaq in 1 month
With two new doctoral degrees in Cermaq's fish health group in Bergen, the research group of five has completed three doctoral degrees in only one month. Cermaq has made use of the Norwegian Research Council's scheme for "industrial PhD".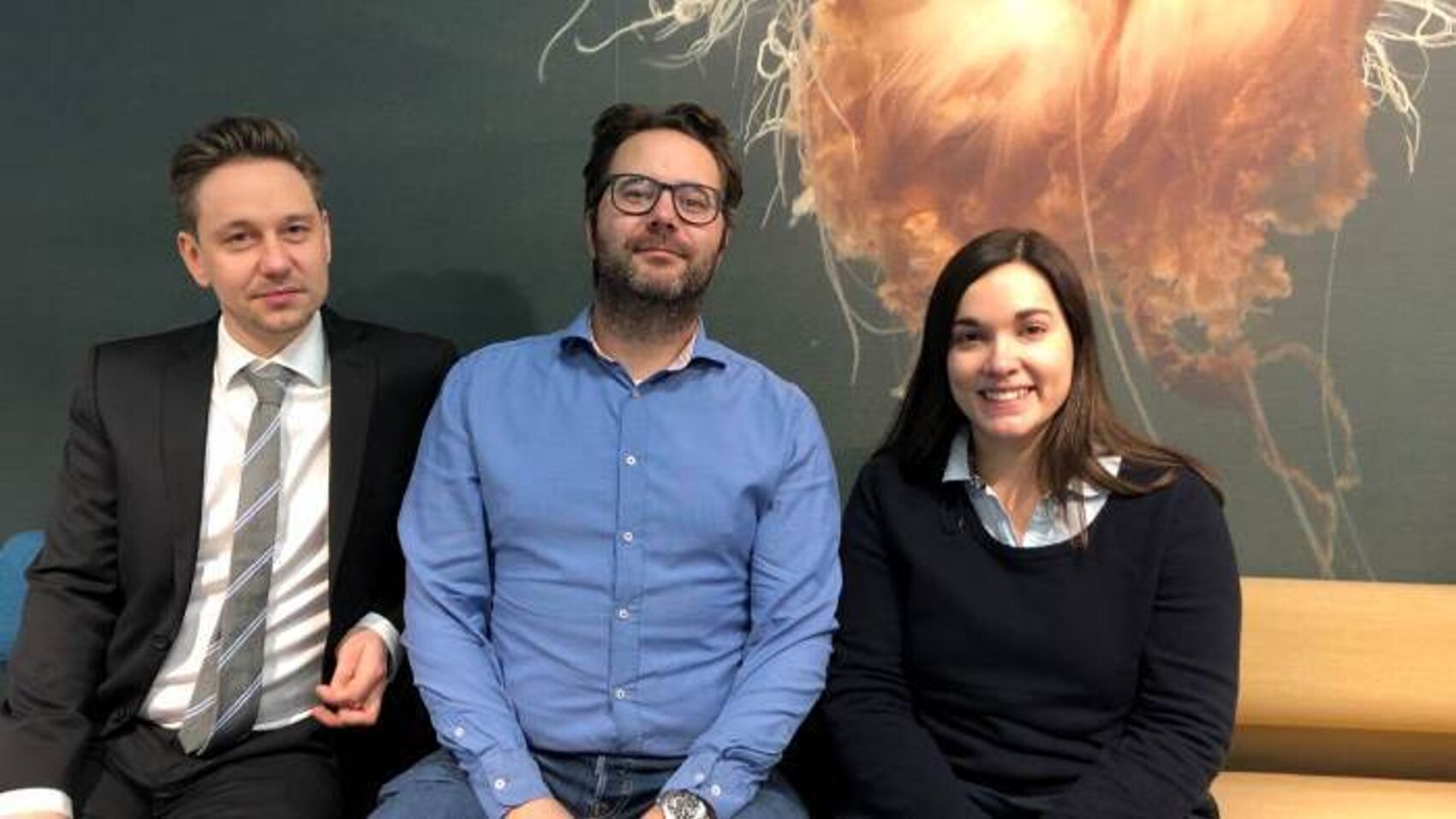 Kathleen Frisch and Sverre Bang Småge are happy to have completed their PhD. They have completed their doctoral thesis in collaboration with the fish health research group in Bergen; and they have both worked on issues that are directly relevant to Cermaq and to the aquaculture industry. The two have been partly funded by the Norwegian Research Council whilst employed by Cermaq.
"Frisch's and Småge's projects show the value of Industry PhD projects in Norwegian companies. Throughout the projects, the two have researched issues that are central to the company's work and for the aquaculture industry as a whole. At the same time, the projects have resulted in two researchers who have a deeper understanding of business and the market's needs and challenges. We need more of these, "says Anders Hanneborg, Area Director in the Norwegian Research Council.
Both Kathleen Frisch and Sverre Bang Småge have performed their research on the bacterial group Tenacibaculum. In British Columbia (BC), Canada, Tenacibaculum maritimum causes a disease similar to gum disease in mammals, and the disease usually occurs in smolts in the first months after transfer to saltwater net-pens. Today, this disease is the main reason for the use of antibiotics in this region.
"In my work, I have demonstrated that the bacterial isolates from BC can be divided into two separate groups, which are genetically closely related to isolates from lumpfish in Norway, as well as salmon in Chile. By developing a challenge model for salmon, I showed that it is the bacterium T. maritimum causes the disease in BC and that this bacterium can easily be transferred from sick to healthy individuals," says Kathleen Frisch.
Kathleen Frisch will take up the position as Fish Health Director in Cermaq Canada in January.
Kathleen Frisch defending her theses.
Bacteria in the genus Tenacibaculum can lead to the disease tenacibaculosis, a skin disease that occurs in a number of economically important fish species worldwide. In Norwegian salmon farming, these bacteria have increasingly been associated with outbreaks of skin lesions in salmon smolt shortly after being exposed to sea water. The disease therefore constitutes an important health and welfare problem for the salmon. In addition, it causes economic loss due to increased mortality and downgrading of the fish at harvest.
"My studies showed that one type of Tenacibaculum bacteria was often identified in outbreaks. This bacterium was described as a new species: Tenacibaculum finnmarkense. Laboratory experiments conducted during this PhD project have shown for the first time that T. finnmarkense causes tenacibaculosis in salmon smolts, and that this bacterium does not easily spread between fish. I also tested vaccines, but this mitigation tool needs further research," says Sverre Bang Småge.
Sverre Bang Småge and Dean, Professor Dag Helland
In Cermaq, research is of great importance and the company focuses its research on fish health, genetics, nutrition, and technology.
"We have a highly skilled research group in fish health. Cermaq has nine employees with doctorate degrees in Norway that gives us good competence for sustainability, long-term perspectives and the spreading of scientific knowledge throughout our organization, emphasizes Olai Einen, Head of Global Research in Cermaq.
About the candidates
Kathleen Frisch, a French, British and Canadian national, is a veterinarian with a Bachelor in Veterinary Science from the University of Melbourne (2009) and a Masters in Aquatic Veterinary Studies from the University of Stirling (2011). Kathleen has worked as a Fish Health Technical Manager at Cermaq Canada starting in 2011, and was transferred in 2015 to the R&D department of Cermaq Group AS in Bergen, Norway to complete an industrial PhD at the University of Bergen, partially funded by the Norwegian Research Council and in collaboration with PHARMAQ AS.
She defended her thesis on 5th December. PhD Title: Mouthrot in farmed Atlantic salmon
Sverre Bang Småge has a Masters in Aqua medicine from UiB (2014) and is a qualified aqua medicine biologist. He has worked as a Clinical Scientist in the R&D department of Cermaq Group AS in Bergen since 2014. During this period (2014 to 2018), he completed an industrial PhD at UiB partially funded by the Norwegian Research Council and in collaboration with PHARMAQ AS.
He defended his thesis on 6th December. PhD Title: Tenacibaculosis in Norwegian farmed Atlantic salmon
Press contacts