UN GC Action Planform for Sustainable Ocean Business moves forward
The Action Platform for Sustainable Ocean Business, launched in June, has made a three year plan for its work on the role of the ocean in achieving the 17 sustainability goals, and with particular focus on SDG 14, Life below Water.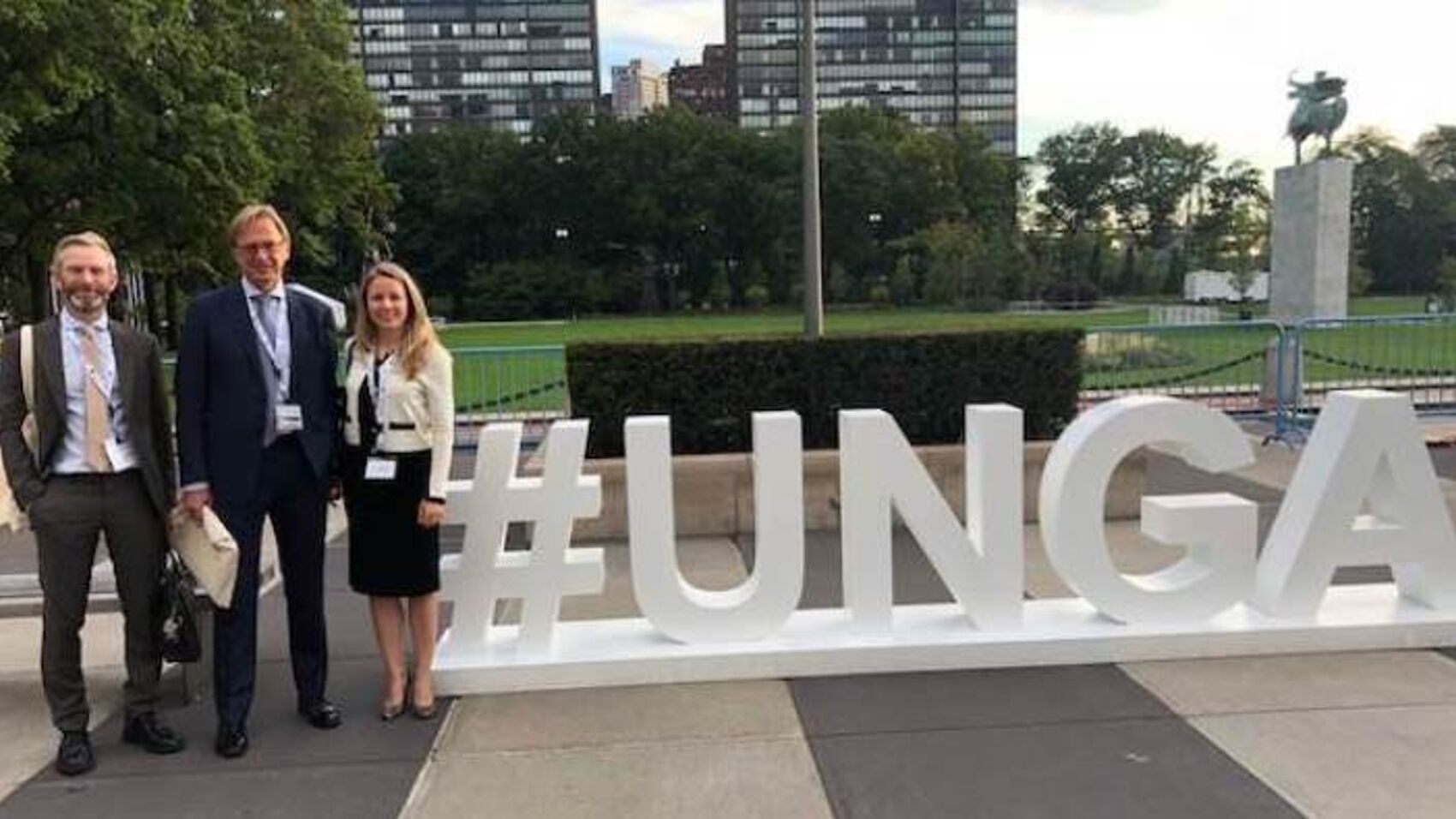 A roundtable on Sustainable Ocean Business takes place in New York during the regular session of the UN General Assembly and the UN Global Compact Leader Summit. Partners to the platforms and the Action Platform Secretariat will over the coming days address each of the areas important for a comprehensive overview on the role of the oceans.
- Cermaq's approach through many years has been to engage in collaboration to address material sustainability issues in our industry – the salmon industry - and value chain. However, global ocean challenges cannot be solved without multi-stakeholder dialogue, between government, business, research institutions and civil society. We believe the UN Global Compact is an excellent arena for this dialogue, said Cermaq's CEO Geir Molvikattending the Platform meeting
The work of the Action Platform for Sustainable Ocean Business will address four key areas:
Ocean business principles; business standards to promote and protect ocean health and productivity
Ocean framework; how regulations, enforcement and incentives support businesses to substantively impact the SDGs
Ocean Business cases; where and how can business make the most impact for sustainable oceans
Ocean opportunity; the opportunities available for businesses to substantively impact the SDGs
- Globally, we clearly need to do more to achieve progress on Goal 14 in particular – and as a Patron we are actively contributing with our expertise and resources to make sure we deliver on the ambitious goals of this partnership. We are very much looking forward to continue the good work in the days and months ahead, Geir Molvik concluded
The SDGs were integrated in Cermaq's strategy in 2016 and Cermaq was the first company to join this Platform.Cermaq is also engaged in other partnerships as Global Salmon Initiative, SeaBOS and FReSH.
Press contacts