Mitsubishi Corporation CEO meets with Erna Solberg
President and CEO of Mitsubishi Corporation, Ken Kobayashi, met with Norwegian Prime Minister Erna Solberg in Oslo today. Kobayashi took the opportunity to reaffirm Mitsubishi Corporation's long-term commitment to Cermaq.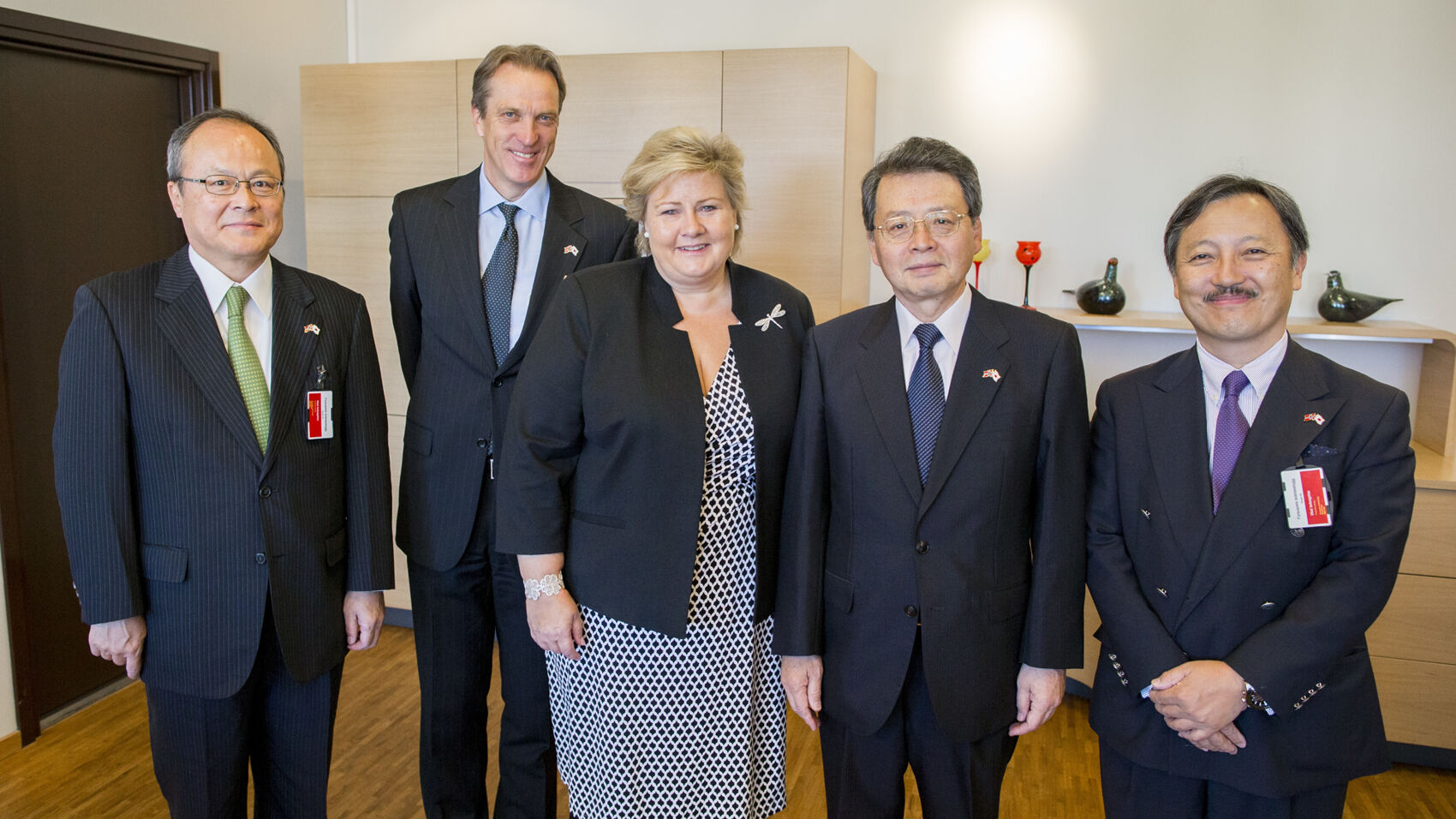 Mitsubishi Corporation acquired the Norwegian State's shareholding in Cermaq last October, subsequently making the salmon farmer a wholly owned subsidiary of the Tokyo-based trading and investment firm. In his meeting with Prime Minister Solberg, the visiting CEO emphasized Mitsubishi Corporation's commitment to further developing Cermaq as a leading global company in sustainable salmon farming.
Mitsubishi Corporation's strategy is to develop our business through investing in businesses with growth potential. Salmon farming has significant growth potential as it presents a sustainable alternative for fulfilling growing demand for safe, healthy and tasty seafood around the world, particularly in Asia where markets are rapidly expanding. We feel that Cermaq is an ideal partner due to its strong commitment to sustainability, which fits well with Mitsubishi Corporation's long-term perspective, said CEO Ken Kobayashi.
Mitsubishi Corporation is a global integrated business enterprise that develops and operates business across a wide range of industries. The company has a long history in seafood with strong market positions in tuna and shrimp and other seafood businesses.
Press contacts