GSI MEMBERS PUBLISH SUSTAINABILITY DATA
The Global Salmon Initiative (GSI) continues on its pathway to a more sustainable future for aquaculture, today releasing its 5th set of transparent sustainability data via its online reporting platform.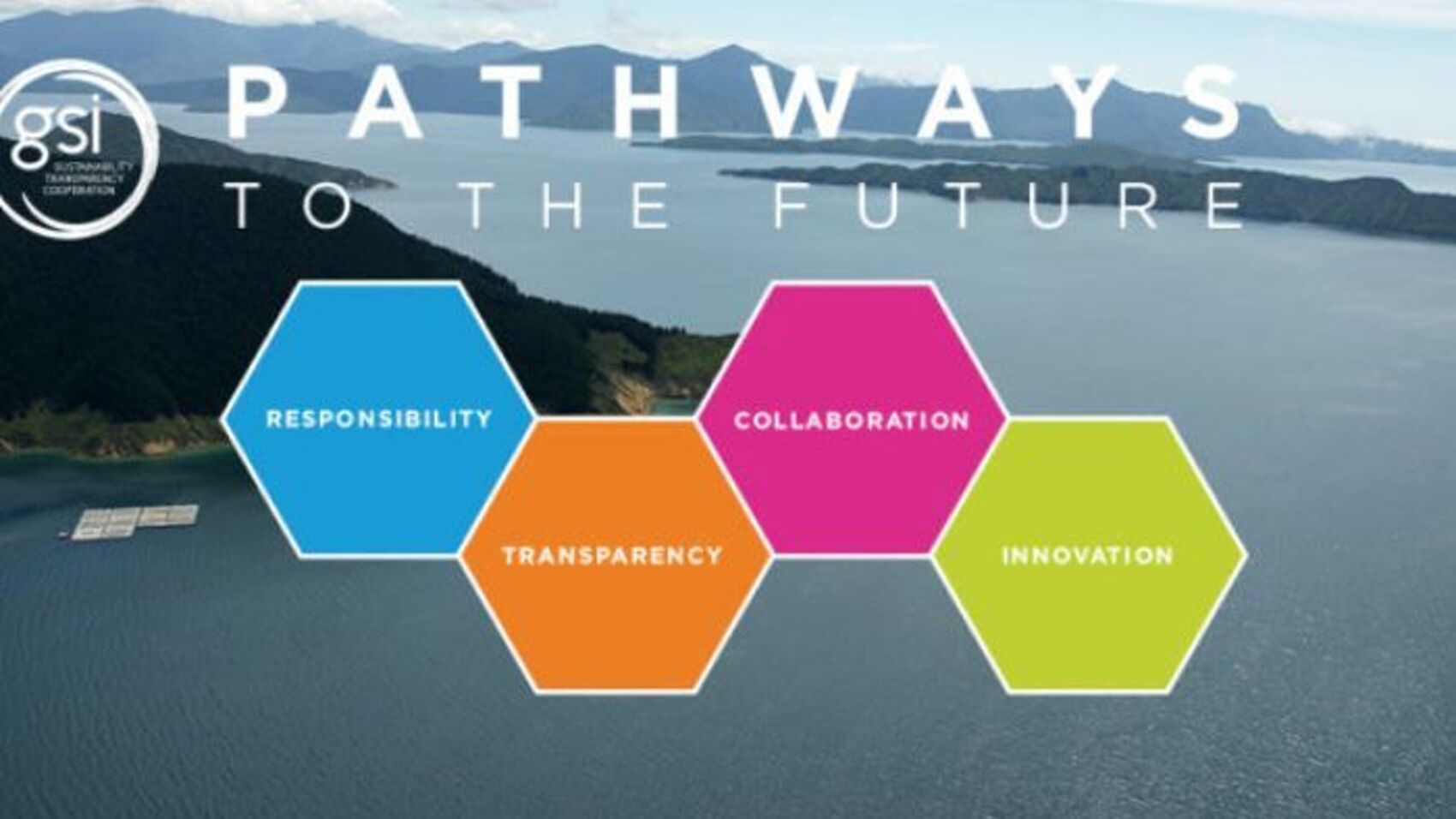 Cermaq is one of the founding members of GSI, and is rated as the most transparent seafood company globally.
"We are pleased that the industry in moving towards more transparency and proud of what GSI has achieved in this area" says Cermaq's CEO Geir Molvik.
"As GSI members we are acting on our commitment to improve our social and environmental performance, and we know that transparency is an essential element of responsibility and in getting us to where we want to be in the future," said Gerardo Balbontin, GSI Co-Chair and CEO of Blumar. "Our sustainability reporting is fundamental in building and retaining trust among the people and communities involved in our work, and in holding ourselves accountable to each other."
The GSI Sustainability Report includes 5 years' worth of data presented per company and per region, and covers 14 key sustainability indicators – 9 environmental and 5 social.
Highlights from this report include:
Farmed salmon continues to be one of the most
eco-efficient forms of protein production
– with the lowest carbon footprint, and lowest feed converstion ratio
Over 40% of GSI production is now certified to the Aquaculture Stewardship Council (ASC) certification
; five years ago there were no farms certified to this high standard – progress has been impressive in all regions Due to an increase in the use of non-medicinal approaches and sharing of best-practices in sea lice management, over the 5-year period GSI members have
reduced the use of medicinal sea lice treatments by 40%
By continued innovations in the sourcing and efficiency of feed ingredients, GSI members have reduced their use of fish oil and fishmeal by, respectively, 16% and 15% (calculated per forage fish dependency ratio)
Reports from GSI members on a wide variety of community projects which highlight their significant contribution to local and often remote communities
"All aspects of food production come with their challenges," added Aaron McNevin, WWF´s Global Aquaculture Lead. "It is imperative that we all take the responsibility to bend the curve on biodiversity loss. When it comes to aquaculture, one of the fastest growing methods of producing food in the world, this means further reducing its environmental impacts, in this case, of global salmon farming. The GSI's commitment to transparency is evidence that they are committed to building a sustainable future. With five years of environmental data, it is promising to see positive trends emerging. We look forward to the industry continuing to move forward as well as increasing ASC certification to 100 per cent."
Transparency has been identified by the GSI as one of its four pathways to a more sustainable future, alongside cooperation, responsibility and innovation.
Press contacts